Juicy tomatoes, fresh Greek feta cheese and chewy spelt, a splendid combination for your Christmas starter or lunch.
Preparation
In a small pot, bring the water to boil. Stir in spelt berries, reduce heat,cover, and cook for about an hour.
Slice tomatoes in half. Add to a bowl with the cooked and cooled spelt, crumbled feta cheese, and sliced basil.
Whisk the oil and vinegar mixture and pour it over the salad, toss to combine. Season to taste with salt and pepper.
Tips from the author
Ever cooked with spelt?
The berries are cooked much like rice, when prepared, they can be added to salads, or in the place of rice. The chewy texture and nutty flavour is a nice addition to many salad dishes!
Related salads chosen by others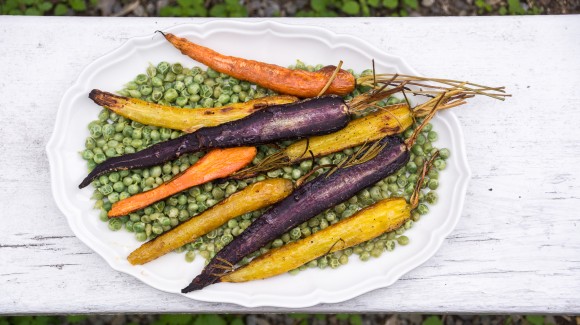 Grilled colourful carrots with steamed peas
Average 3 of 5 stars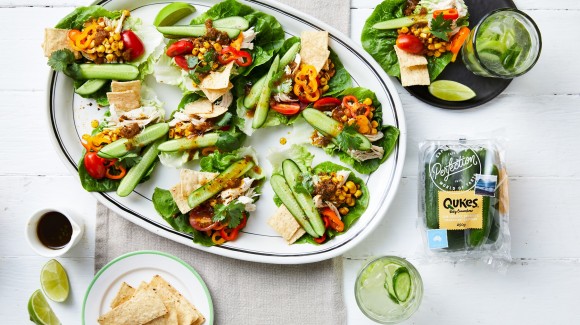 Qukes® baby cucumbers nachos lettuce cup platter
Average 3 of 5 stars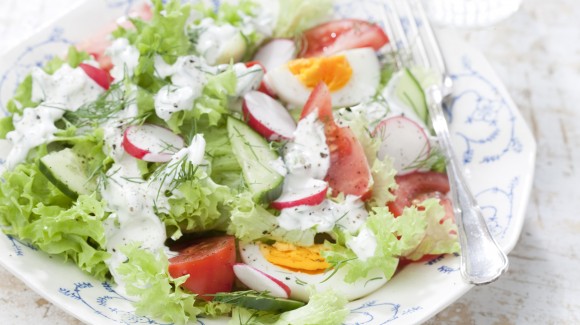 Radish and cucumber salad with a creamy dill dressing
Average 3 of 5 stars