A tasty Spanish tapas style side salad that is easy to prepare. Serve alongside a bowl of olives and some crusty bread.
Preparation
Cut the tomatoes into wedges and place in a bowl with the onion, then drizzle with the vinegar and oil. Cover and leave to stand for 5-10 minutes.
Pan fry the chorizo in a hot non stick pan until browned on both sides. Add to tomato salad, toss and serve.
Pan fry to lightly toast the pine nuts quickly till just browned the top along with the fresh basil (or try mint leaves) before serving.
Tips from the author
This recipe was provided by Flavorite hydroponic Tomatoes, Australia
Related salads chosen by others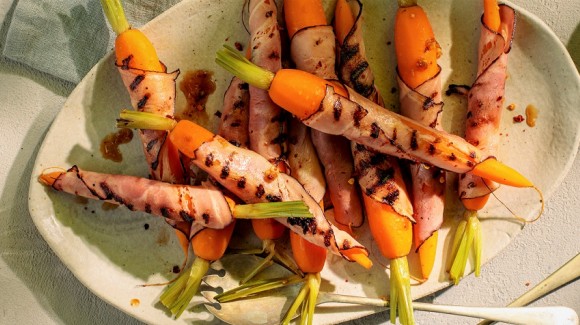 Grilled carrots with bacon
Average 3 of 5 stars
Bulgur salad with rocket chicken kiwifruit and almonds
Average 3 of 5 stars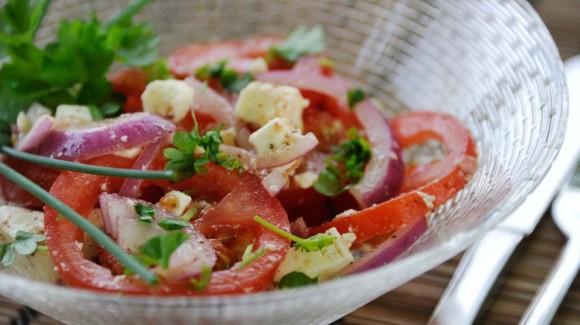 Middle Eastern Tomato salad
Average 3 of 5 stars