This "Christmas" salad is a great festive starter and can be prepared the day before the celebrations and stored in the fridge. For the best flavour of the smoked duck, it is best served at room temperature.
Preparation
Begin by roasting the beetroots in the oven at 180 degrees for 2 hours.
Let them cool and remove the skin (by rubbing) then cut into small uniform cubes.
Croutons: Cut the bread cut into small pieces and place on a baking tray, season with ground salt and pepper then drizzle with olive oil.
Grill the croutons for 7 minutes until brown in the oven at 180 degrees.
Put the pomegranate seeds into a large bowl and add a teaspoon of olive oil and the red wine vinegar.
Mix the ingredients with a fork then season with salt and pepper and a little honey.
Divide the lettuce leaves on 4 plates and sprinkle with half the beetroot, lay half the smoked duck breast on the beetroot and top with a tablespoon of dressing.
Repeat these steps and dress the plate with the pomegranate dressing for added color.
Finish the salad with the grilled croutons.
A glass of Cava (Spanish wine) is an ideal accompaniment to this salad.
Enjoy your meal!
Tips from the author
Recipe for 4 people. At Rossio we prepare everything ourselves; bread, ice-cream, sauces, pancetta and dressings including the smoked duck which you can also buy at good delicatessens.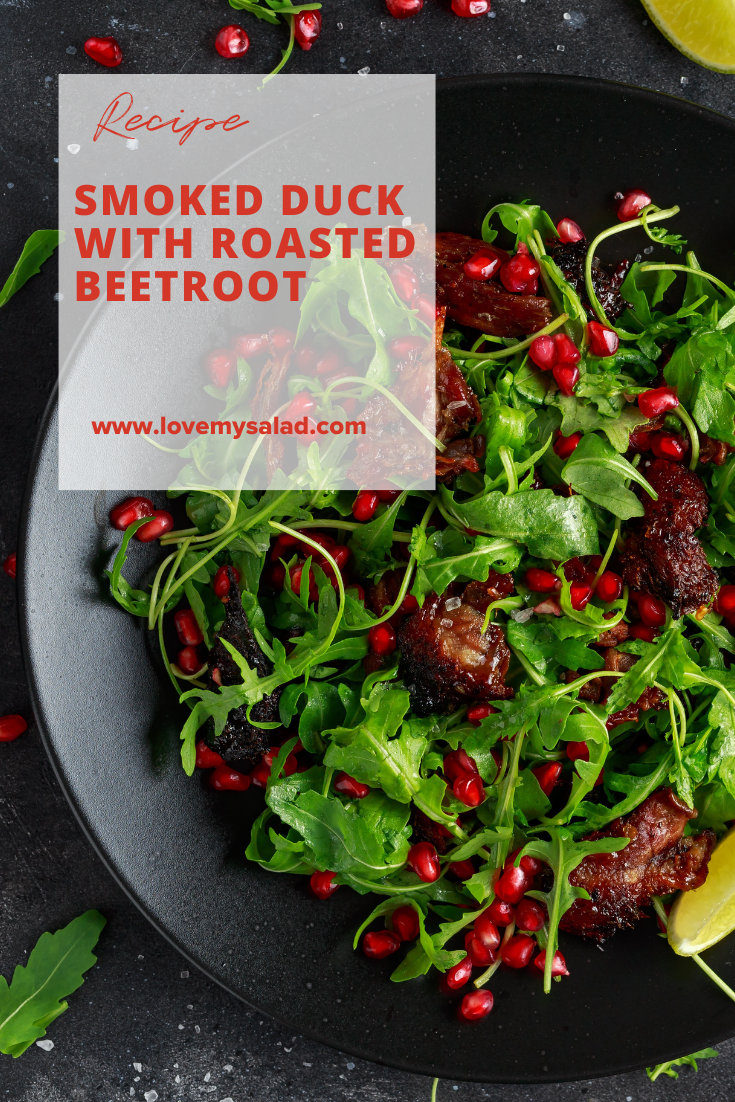 Related salads chosen by others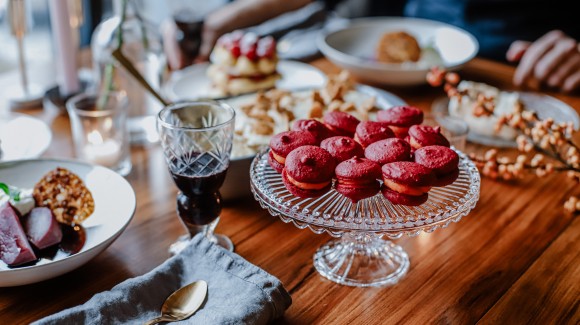 Sweet pepper chocolate macaron
Average 3 of 5 stars
Celery and prawn salad
Average 3 of 5 stars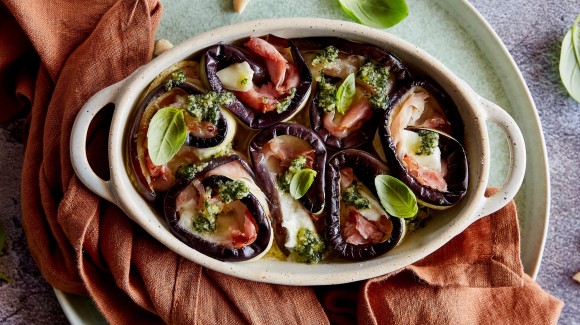 Aubergine rolls with prosciutto, mozzarella and almond pesto
Average 3 of 5 stars