Sicily is a region strongly linked to food, for this Sicilian salad recipe we chose the typical couscous to show the link with the Arab world and to use aubergine, queen of Sicilian cuisine and star of many typical dishes.
Preparation
Put the couscous in a large bowl, season with salt and oil.
Heat the vegetable broth and pour 250 ml on couscous.
Cut the aubergine into cubes and sauteed with two tablespoons of olive oil and the peeled garlic, salt and pepper.
After a few minutes remove the garlic and add the remaining 200ml of broth, raisins and cook over low heat.
When the aubergines begin to dry out, add the capers, a few mint leaves and basil.
Turn up the heat and saute a few minutes, add the couscous in the meantime has absorbed the broth and mix well together.
Perfumed with basil and parsley.
Served with almonds and chopped pistachios.
Related salads chosen by others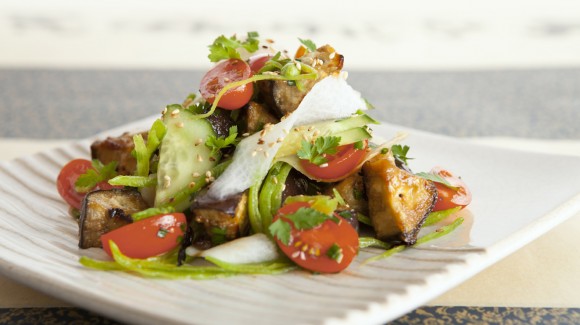 Japanese style miso roasted eggplant salad with ponzu dressing
Average 3 of 5 stars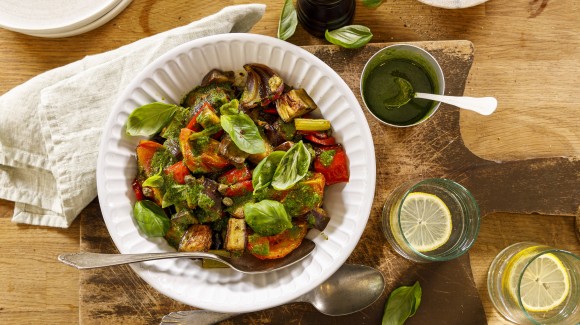 Marinated Sicilian caponata
Average 3 of 5 stars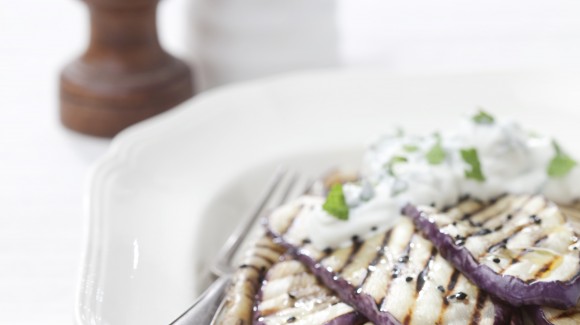 Grilled aubergine with fresh mint yoghurt
Average 3 of 5 stars