Lebanese style grilled aubergine with yogurt dressing is a perfect side dish.
Preparation
Cut the aubergines lengthwise into slices 1cm thick.
Brush both sides of the slices with olive oil. Heat the char-grill pan until very hot.
Grill the aubergine slices on each side for 3 minutes until golden and cooked. Keep warm.
Pour the yoghurt into a bowl and add the milk, mix well.
Chop the mint leaves and stir them together with the chopped garlic and a pinch of salt through the yoghurt.
Check for seasoning and add more salt if necessary.
Divide the aubergine between 4 plates and spoon a big scoop of yoghurt next to it.
Drizzle with a little olive oil and sprinkle the nigella seeds over the yoghurt.
Serve with freshly baked pita bread.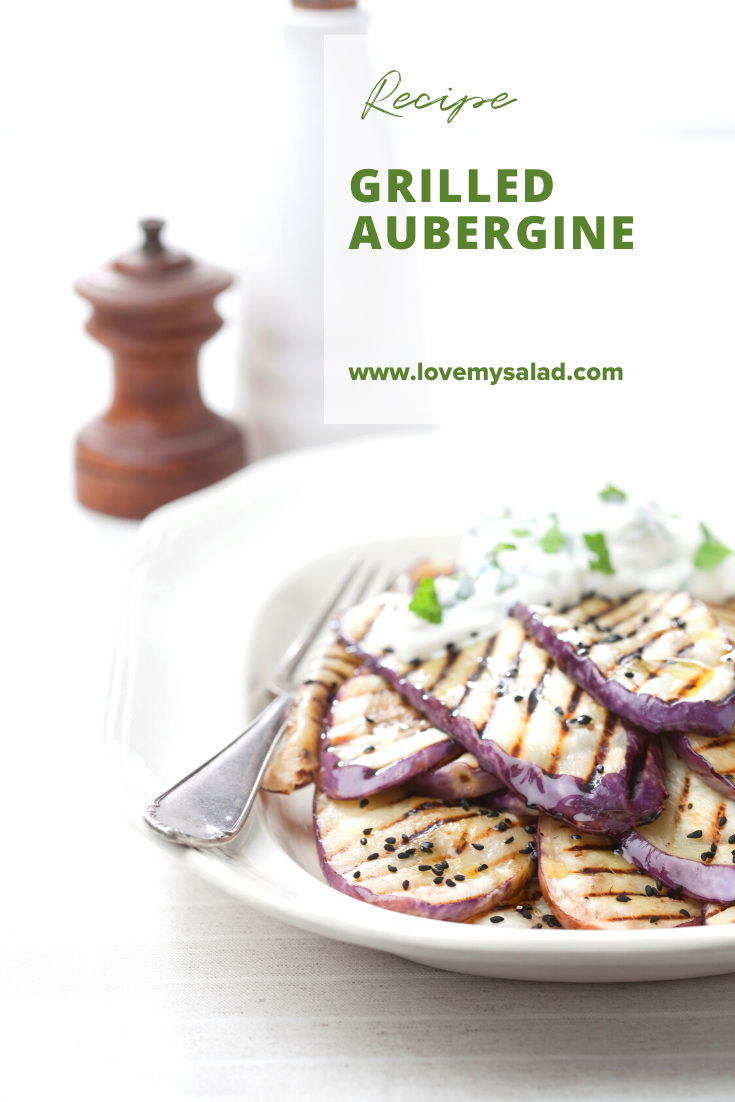 Tips from the author
A salad to serve as an entree or plate to share with 4 or more.
Related salads chosen by others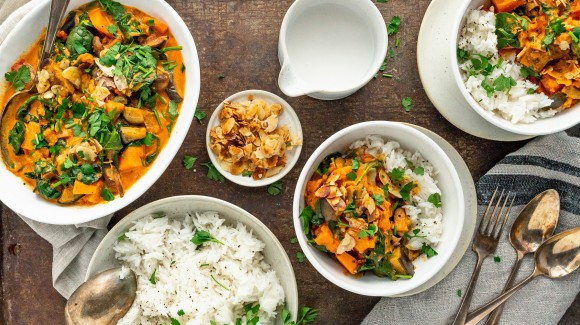 Vegan curry
Average 3 of 5 stars
Lentil quinoa tabbouleh
Average 3 of 5 stars
Elegant eggplant salad with saffron yoghurt and pomegranate
Average 3 of 5 stars