If you love the Spanish lifestyle of sharing food and enjoying the company of friends and family, then you will love preparing a wonderful seafood paella like this recipe which is staked full of goodness and seasonal vegetables. Simply serve with a fresh garden salad.
Preparation
Heat half the oil in a 24cm (base) paella or deep frying pan over medium-high heat. Add chicken and cook for 3-4 minutes until light golden. Remove to a plate. Add remaining oil with the onion, garlic, paprika and chorizo, cook until soft.
Add rice, Truss Tomatoes and 2 ½ cups of the stock. Stir, then spread the rice evenly over the base of the pan and bring to the boil. Reduce heat to medium-low, simmer, uncovered without stirring for 10-15 minutes until almost all liquid is absorbed.
Stir in the chicken, prawns, capsicum, cabbage and remaining stock. Cover and cook for 5-10 minutes until the prawns turn pink.
Season with pepper. Serve with lemon wedges.
Related salads chosen by others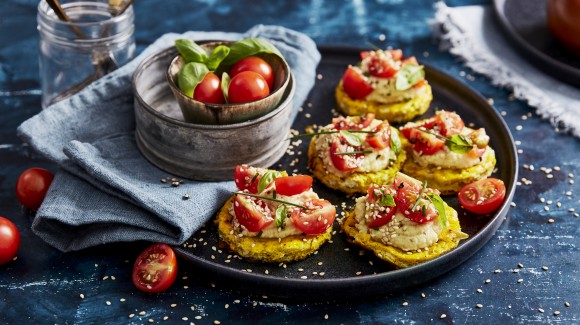 Omelettes (canapes) with hummus, cherry tomatoes and sesame
Average 3 of 5 stars
Classic Italian caprese salad
Average 3 of 5 stars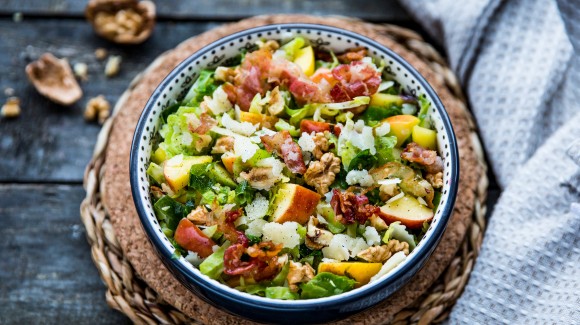 Warm Brussels sprout salad with apple and walnuts
Average 3 of 5 stars