Do you know gem lettuce? The small firm and crispy leaves can be used as little spoons to serve a salad. Like this couscous salad with smoked chicken, sweet pointed peppers and dried tomatoes.
Preparation
Preheat the oven to 200 degrees.
Meanwhile, boil 500 ml of water. Remove the pan from heat and pour in the couscous and olive oil and chicken broth. Cover with a towel and let it sit for 10 minutes. Stirring now and then to loosen the couscous.
Put the pointed peppers in theoven and roast them for about 15 minutes. Let cool and remove the skin of the peppers and cut them into small pieces.
Mix the mayonnaise with the smoked paprika and 2 tbsp hot water.
Cut the chicken fillets into small cubes and scoop them together with the tomato and paprika through the mayonnaise. Season with salt and pepper.
Loosen the cooked couscous with a fork and mix with the basil stripes. If the couscous is too dry, you can add some extra olive oil.
Pull the leaves off the little gem heads and fill the leaves with couscous and the chicken salad.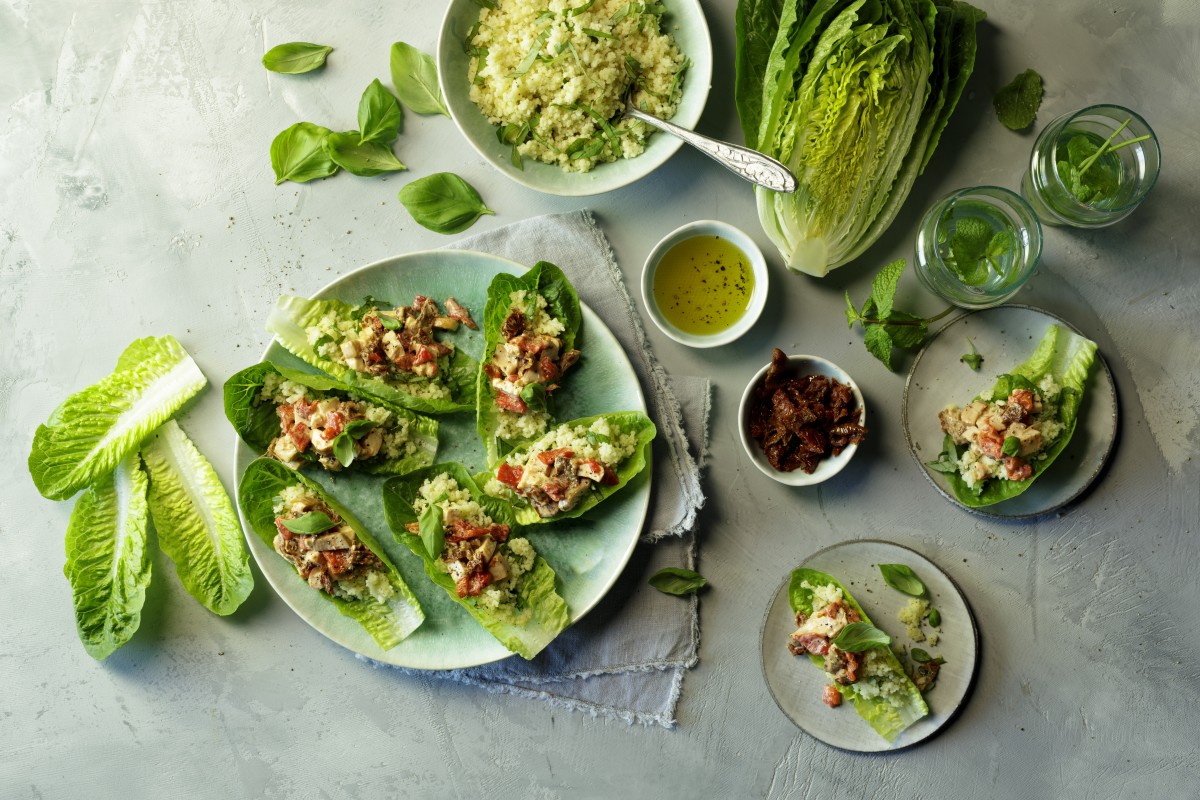 Tips from the author
Little gem heads are available in Pick 'n Pay stores in South-Africa.