This is an interesting recipe with a different combination of flavours to try, you will want to make it again and again.
Preparation
1. Mix the olive oil, vinegar and salt/pepper in a bowl.
2. Add the prawns and toss well. Add the rocket and mint and gently mix.
3. Dice the watermelon into bite sized pieces.
4. Place the prawn and lettuce mix on a platter, sprinkle over the cheese and top with the watermelon.
5. Drizzle the dressing over the salad and serve.
Tips from the author
Serves 4 as an entree.
Related salads chosen by others
Vegetarian mini quiches
Average 3 of 5 stars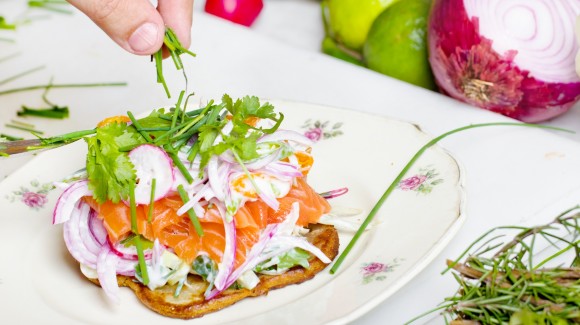 Waffle with salmon, avocado and red onion salad
Average 3 of 5 stars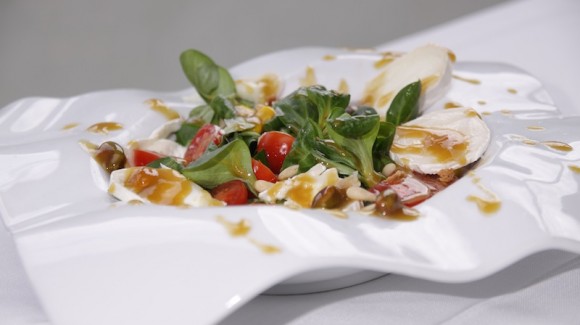 Goat cheese salad with honey, mustard and pistachio dressing
Average 3 of 5 stars