A perfect salad for using up stale bread and ripe tomatoes.This panzanella salad is a variation on the classic recipe.
Preparation
Deseed peppers and cut into halves or quarters. Oil lightly, then place skin-side up on a baking sheet and grill on high, until the skin blackens and blisters.
Place the hot peppers in a heat-proof bag and seal tightly. Leave to cool. Peel the charred skin from the peppers and cut into pieces.

Cut sandwiches into cubes and roast them in the oven for ± 10 min . At 180 degrees until golden brown .

Mix olive oil, vinegar and onion with salt and pepper in a bowl.

Add The other ingredients except the cheese. Mix gently.

Place the salad on plates and garnish with parmesan cheese.

bring To taste with salt, pepper and olive oil.
Tips from the author
Tip : Make your own combination, vary with other ingredients like cabbage, fennel or celery.
Related salads chosen by others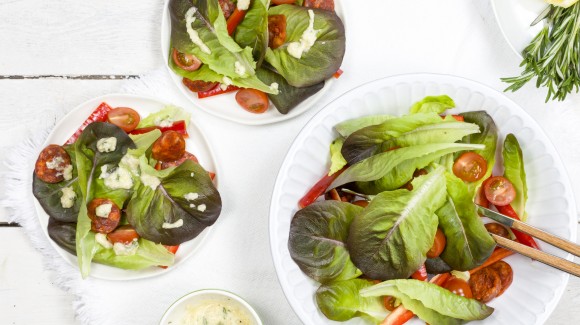 Mediterranean salad with chorizo
Average 3 of 5 stars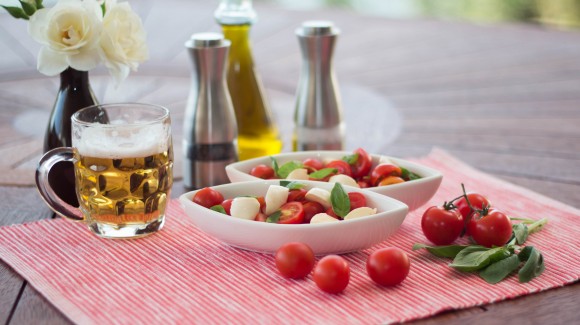 Salad Caprese - the perfect start
Average 3 of 5 stars
Spinach salad with apple, mixed nuts, and feta
Average 3 of 5 stars