Today I present a delicious quinoa salad that could be served either hot or cold. Personally, I prefer it hot, but it works either way. This is another of those blessed dishes that are not only healthy, but also prepared in just 20 minutes, solving the dilemma of what to have for dinner or a quick lunch to take to the office.
The light texture of quinoa salad is ideal as it combines beautifully with all different kinds of spices and ingredients thanks to being a crisp, dry grain, and not as dense as rice. Its calorie level is similar to cereals but it contains more protein, less carbohydrates and more fibre, so it provides greater satiety and helps fight obesity.
Preparation
First wash the quinoa 4 to 5 times to remove the "dust" that is sometimes left behind (saponin). Once clean, cook over medium-low heat in a saucepan with the following proportions: for each cup of quinoa, use 2 cups of water. It will be ready in approximately 10-15 minutes.
Heat the oil in a medium saucepan over medium-high heat then add garlic and jalepeños to the pan and sauté until fragrant, about 1 minute. Then add the quinoa, vegetable broth, diced tomatoes, corn and salt to the pan. Bring to a boil. Reduce the heat to medium-low and cover and simmer for about 20 minutes, or until the liquid is completely absorbed. Remove from the heat.
Add the lemon juice and coriander or parsley.
Tips from the author
To accompany this dish, you can add sour cream, avocado and even grated cheese. If you do not like spicy jalapeños just leave them out. Also, quinoa can be cooked with vegetable broth instead of water to give it a delicious flavour.
Related salads chosen by others
Indian-spiced cauliflower
Average 3 of 5 stars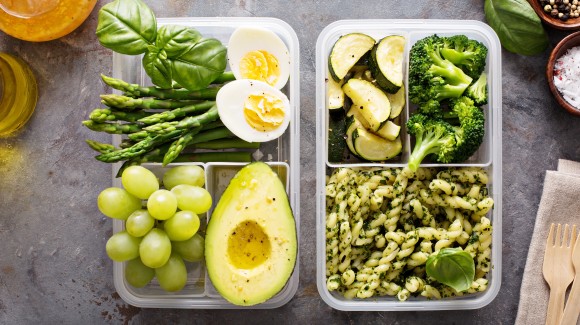 Pasta pesto with zucchini and broccoli to go
Average 3 of 5 stars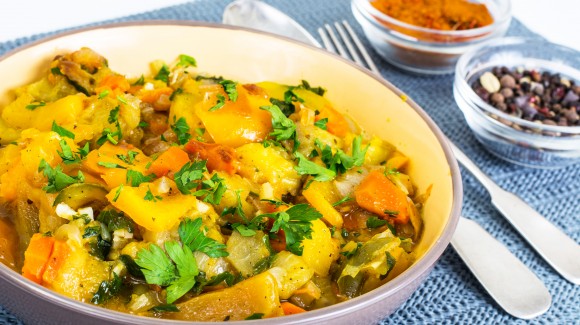 Creamy Mediterranean vegetable curry
Average 3 of 5 stars