It is probably one of the most-eaten appetizers, melon with ham or prosciutto. A classic appetizer that will always delights your guests, The salty ham with fresh sweet melon is of course a great combination, but with some leaves of romaine lettuce, figs and a little bit of balsamic dressing, you will impress your dinner guests with this tastfull starter.
Preparation
Separate and break the washed cos lettuce leaves into smaller sections
Wash and halve the figs
Cut the melon, remove the seeds and cut into bite-sized pieces
Assemble the salad on individual plates or a large sharing plate and serve with the balsamic dressing.
Season with freshly ground salt and pepper to taste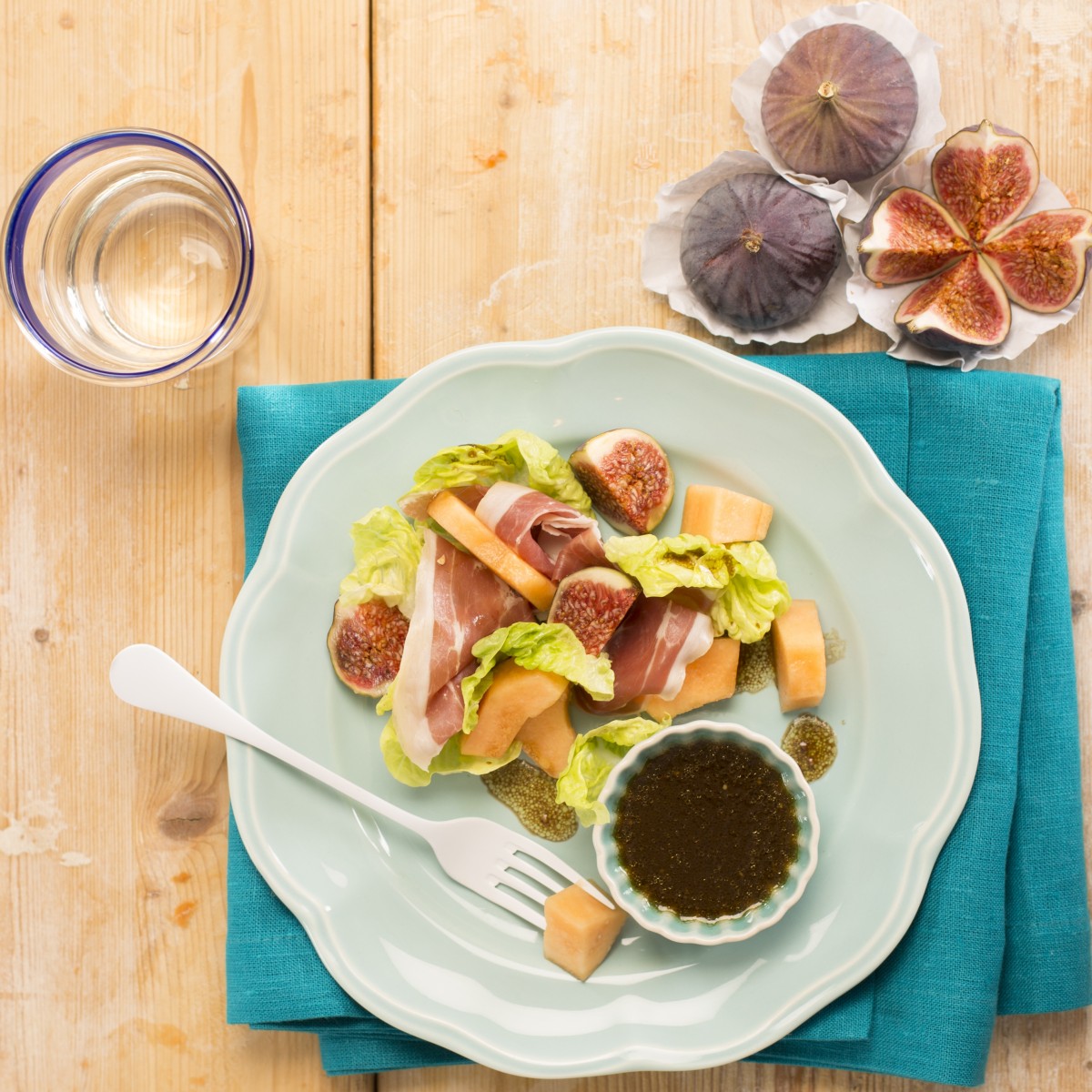 Tips from the author
Chef Sam has designed many delicious salad recipes especially for Love My Salad. Each one is designed to highlight the flavour of a certain vegetable. The sweetness of melons combines well with a acidic and salty flavours.
Related salads chosen by others
Salad with red pointed pepper and blue cheese
Average 3 of 5 stars
Yoghurt with rhubarb & strawberries
Average 3 of 5 stars
Baby gem hearts with roasted peppers and anchovy dressing
Average 3 of 5 stars