Breakfast, lunch, dessert or just for a snack, this melon fruit salad is good for every moment of the day!
Preparation
Cut melon in half and remove seeds with a spoon. Using a melon baller, scoop out flesh and transfer melon balls to a bowl (or just cut and dice the melon into bite sized pieces)
Tip: We used the cleaned and emptied melon 'halves' as the serving bowl!
Combine the melon and blueberries and place in your "serving bowl"
Garnish with mint leaves and bring to taste with a little honey
You can also serve with a spoonful of natural yoghurt.
Related salads chosen by others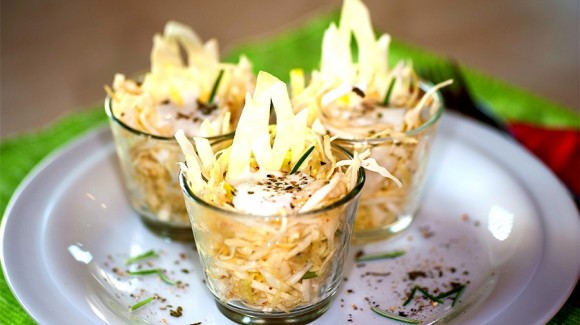 Pointed cabbage cocktail
Average 3 of 5 stars
Romanesco nuggets with BBQ dipping sauce
Average 3 of 5 stars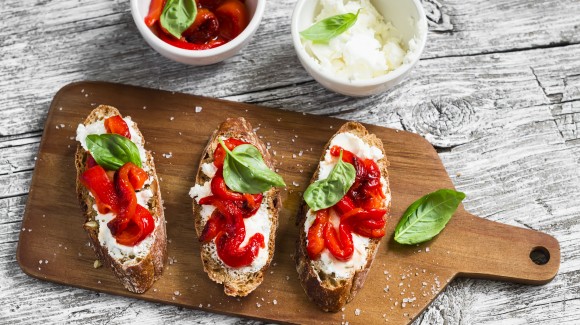 Roasted pepper bruschetta
Average 3 of 5 stars