When it comes to healthy snacks, you often think of fruit, raw food or crackers. But you can make these delicious carrot and date truffles to snack on with very little effort. Enjoy them over several days as this recipe makes 8 to 10 balls, which you can easily store in the fridge. Did we mention that they're really good? The carrot and honey add sweetness while the peanut butter makes them scrumptious, and the puffed quinoa adds just the right amount of crunch. Reward yourself!
Preparation
Chop the dates finely in a food processor.
Then mix the dates with the rest of the ingredients and roll into small balls.
If you like coconut, you can roll the truffles through desiccated coconut.
Store the truffles in a sealed container in the fridge until ready to eat (they stay fresh for about 3-4 days).
Can't find puffed quinoa? Substitute with 3 tablespoons of crushed walnuts. Just grind them first in a blender or use a pestle and mortar.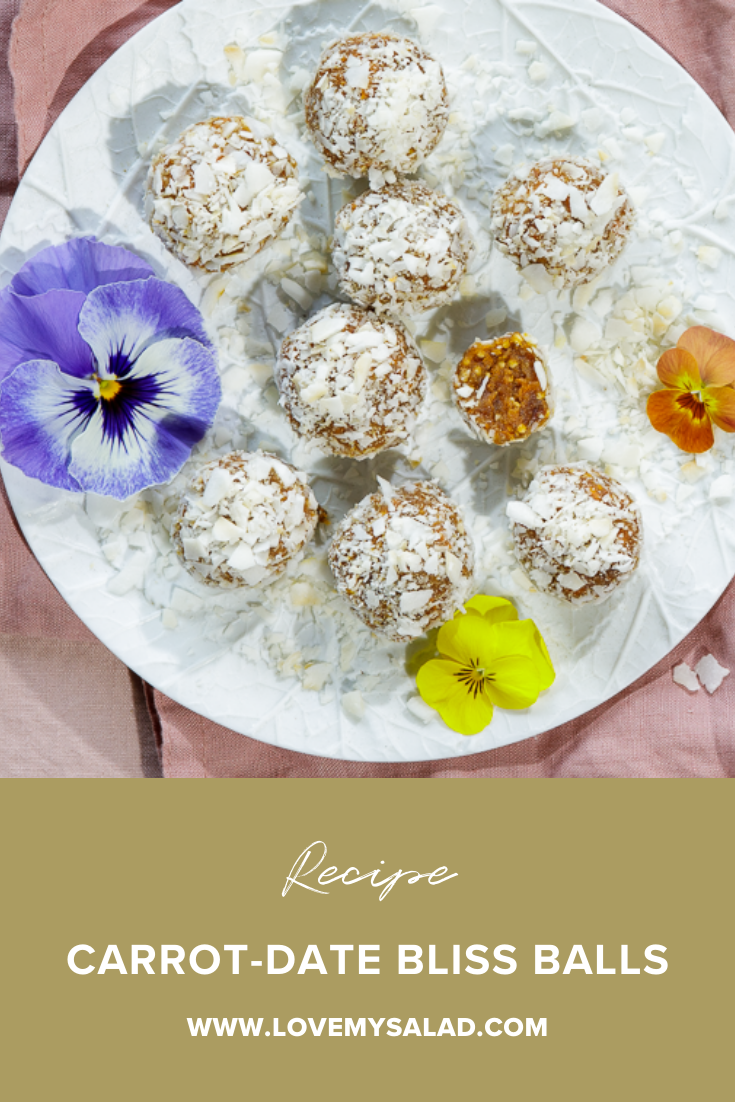 Related salads chosen by others
Cherry tomato and watermelon tapas (cocktails)
Average 3 of 5 stars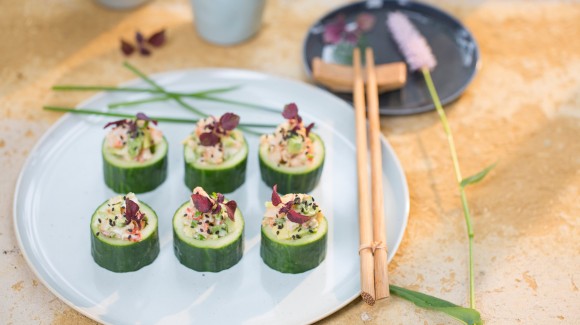 Easy and refreshing cucumber sushi rolls
Average 3 of 5 stars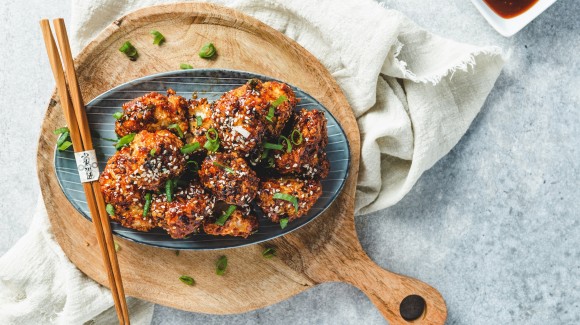 Sticky cauliflower cooked in the air fryer
Average 3 of 5 stars