Lamb koftas are a popular Middle Eastern recipe and are easy to make along with some home made flatbread. This recipe is served with a delicious yoghurt sauce topped with our Tiny Q's cucumbers.
Preparation
Step 1: Preheat oven to 180ºC and line an oven tray with baking paper.
Step 2: Make flatbread dough - gently heat butter and milk in a medium saucepan. When butter has melted, remove from heat and stir in flour and salt. Tip dough out onto a lightly floured surface. Knead for a few minutes until smooth. Wrap the ball of dough in plastic wrap and set aside for 30 minutes while you prepare the rest of the meal.
Step 3: Make yoghurt sauce - Dice Tiny Q's cucumbers, roughly chop coriander and crush garlic. Combine with yoghurt, lemon juice and sugar, season with salt and pepper and stir well. Ste aside.
Step 4: Make koftas - Finely dice onion and crush garlic. Combine with lamb, paprika, oregano and cumin. Season with salt and pepper and mix well to combine. Shape mixture into 8 sausage shapes and thread onto individual skewers. Place on tray and bake for 20 minutes.
Unwrap flatbread dough and cut into 4 p[ortions. On a lightly floured surface, roll each one out into a large circle about 2 - 3mm thick.
Add olive oil to the pan and cook one of the flatbreads for 1 - 2 minutes in each side. When it puiffs up, press down with a spatula. Remove from the pan and repeat with the remaining flatbreads.
Spread flatbreads, top with Tiny Q's cucumber slices or halves and koftas. Drizzle with yoghurt sauce. Eat with a knife and fork or roll into kebabs.
Tips from the author
To serve: 1 punnet of FlavourBites Tiny Q cucumbers (halved or sliced length-wise).
Use Lebanese bread if you dont want to make your own flatbread.
Related salads chosen by others
Honey roasted carrots with feta and parsley
Average 3 of 5 stars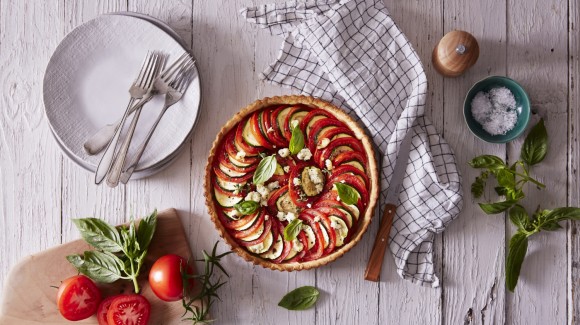 Fresh Tomato Tart
Average 3 of 5 stars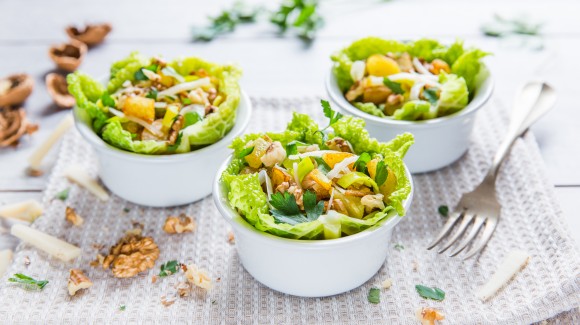 Leek and potato salad
Average 3 of 5 stars