Grilling Lettuce on Open Fire. The open fire adds a subtle smokiness that complements the crispness of the lettuce leaves perfectly. The edges get slightly charred, adding a delightful crunch to each bite, while the center remains tender and bursting with juiciness. Elevate your salad game with this grilled little gem lettuce and delicious bagna cauda dressing. Let's fire up the grill!
Preparation
Halve the little gem lettuces. Drizzle with olive oil and sea salt.

Put the olive oil in a saucepan together with the anchovies – including oil, capers, parsley, and garlic. Let this marinate over low heat. Do not let the mixture come to the boil. After about half an hour, the bagna cauda will be ready.
Roast the buckwheat in a pan over medium heat. Let the buckwheat slowly puff and become crispy.
Grill the little gem over medium-high heat. Grill each side for 3 minutes.
Spoon the humus onto the plate.
Place the little gem lettuce on top. Spoon the bagna cauda over it and sprinkle with the puffed buckwheat.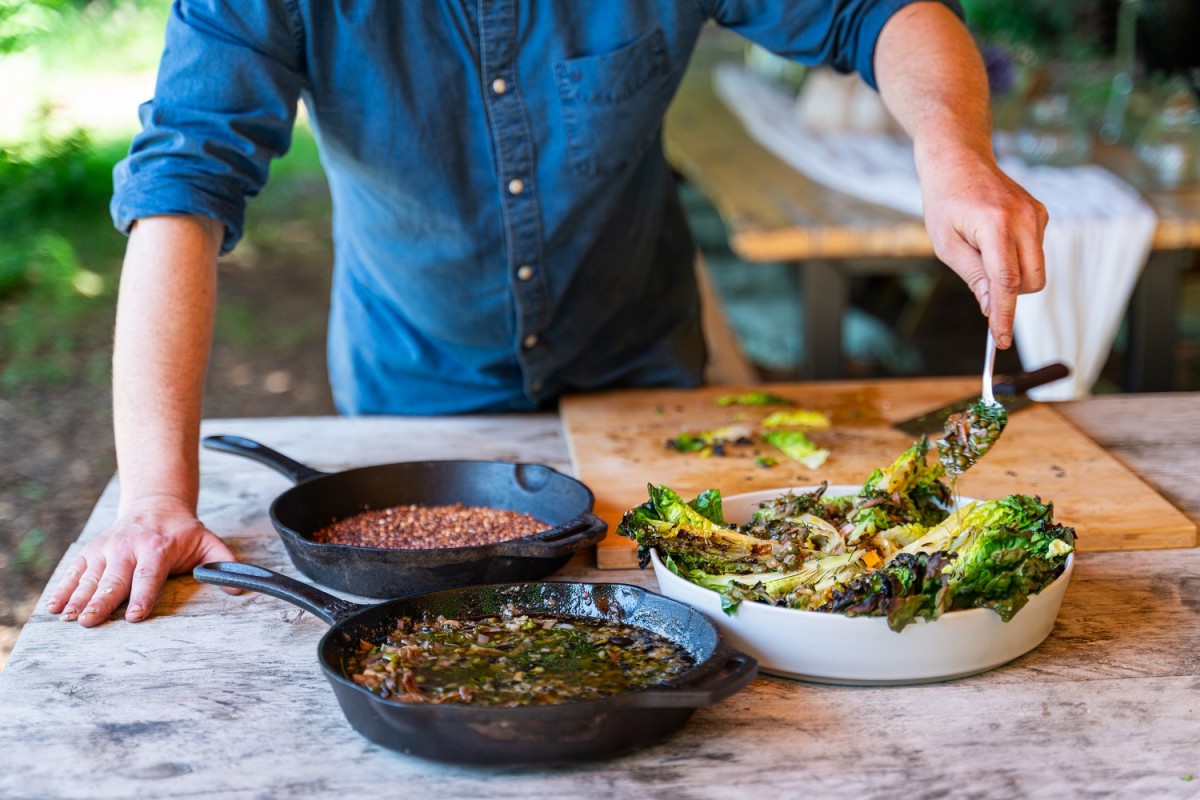 Related salads chosen by others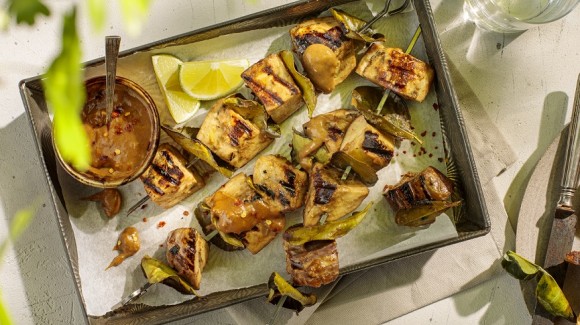 Aubergine satay
Average 3 of 5 stars
Red onion, pepper and chilli chutney
Average 3 of 5 stars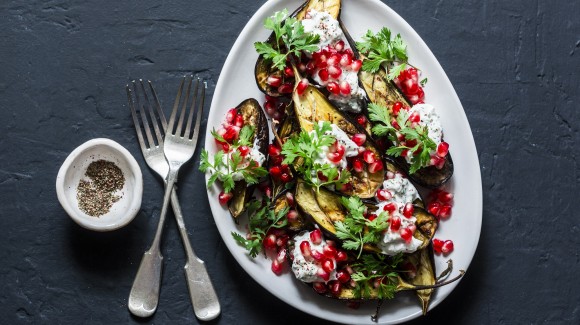 Grilled aubergine with pomegranate, mint and tahini lemon dressing
Average 3 of 5 stars