Looking to add some excitement to your grill session? Look no further than grilled leek! Drizzle these beauties with olive oil, sprinkle a touch of salt and pepper, and place them on the hot grill. The flames will work their magic, adding a subtle smokiness that enhances the leeks' natural sweetness. This dish is accompanied by a delicious pistachio romesco. Definitely a must try!
Preparation
Pistachio Romesco
Roast fresh peas in the pod over the glowing coals. Remove the peas from the pods. Blend the peas together with the pistachios and olive oil, and season with sea salt.
Kosho
Turn the lime while roasting over medium heat until the lime has softened. Meanwhile, finely chop the jalapeno peppers. Mix this with Maldon Sea salt and squeeze the juice/flesh from the roasted lime over this mixture. Leave it to marinate for a while.
Leeks
Grill the leeks on the grill over medium heat. Turn the leeks halfway through. Check if the grilled leeks are soft and remove from the heat. Leave to cool for a while. Remove the outer blackened leaves and set them aside. Use a hand blender to make a dressing from the blackened leaves and olive oil.
Burrata
Halve the burrata balls and set aside.
Plate up
Cut the leeks into 3 pieces and halve them horizontally.
Place 2 pieces of leek on a plate. Place 1 tablespoon of the pistachio romesco on the grilled leek and place half a ball of burrata against it. Season the burrata with about 1 teaspoon of the kosho mixture.
Dress with the burnt leek dressing.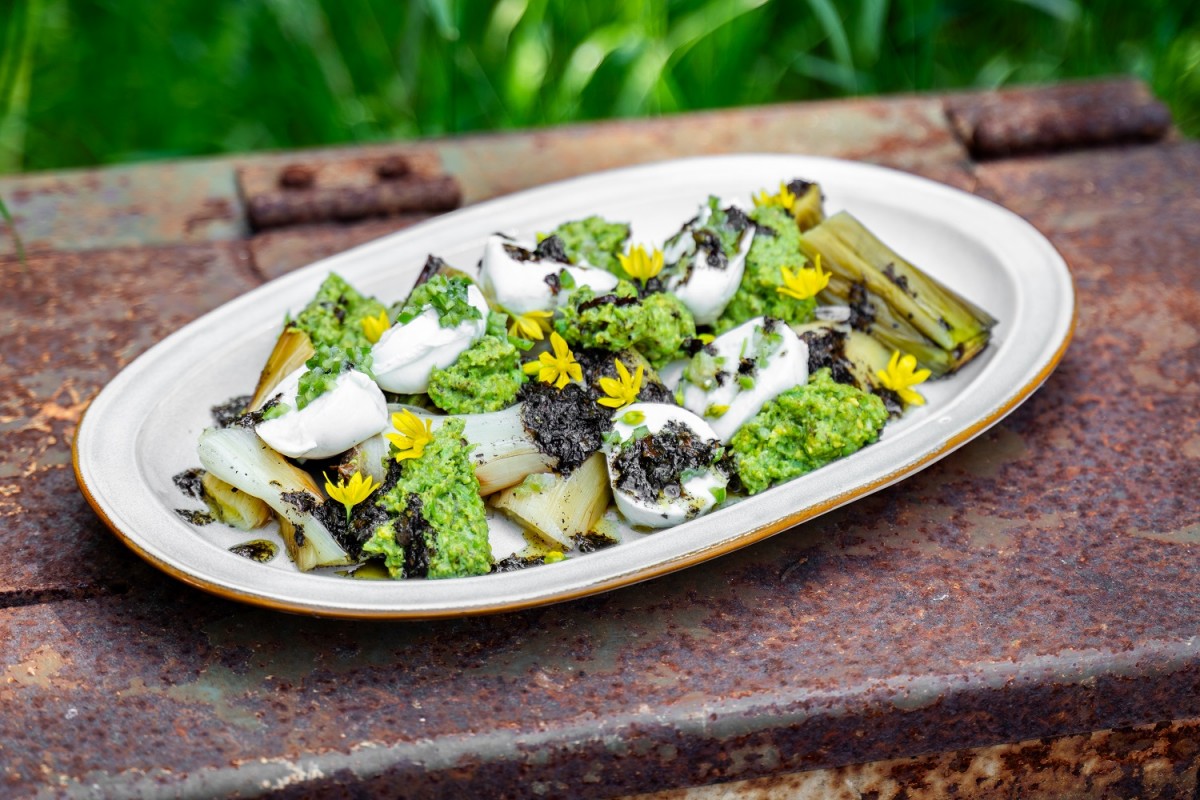 Related salads chosen by others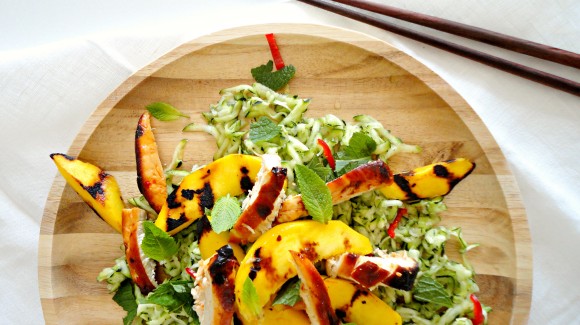 Fresh zucchini salad with spicy chicken and grilled mango
Average 3 of 5 stars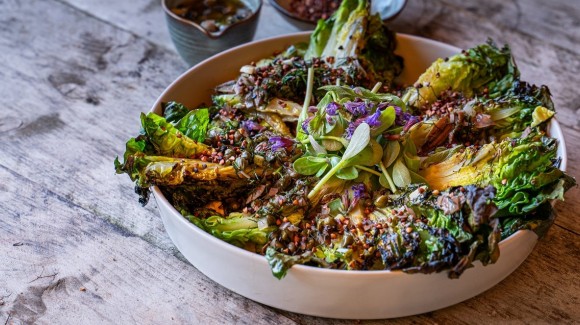 Grilled Little Gem lettuce with Bagna Cauda
Average 4 of 5 stars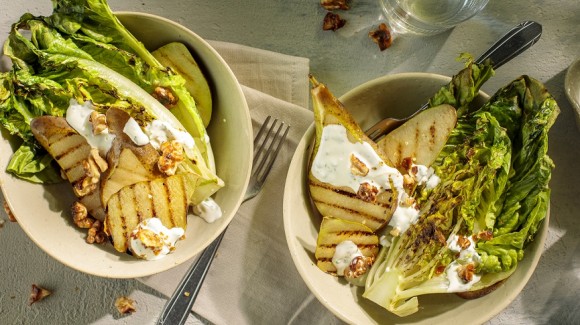 Grilled Little Gem with pear and candied walnuts
Average 3 of 5 stars