This is easy to prepare and makes a refreshing side salad or starter.
Preparation
The salad: Wash and spin dry the arugula (rocket). Peel the oranges and cut into bite-sized wedges, quarter the apples, remove the core, then cut into thin slices. The dressing: Mix the lemon juice with salt, pepper, a pinch of sugar and olive oil and pour over the ingredients. Arrange the salad on a plate and sprinkle with the walnuts and freshly grated Parmesan.
Tips from the author
A salad for 4 people to share.
Related salads chosen by others
Bulgur salad with rocket chicken kiwifruit and almonds
Average 3 of 5 stars
Mini Caprese salad on a stick
Average 3 of 5 stars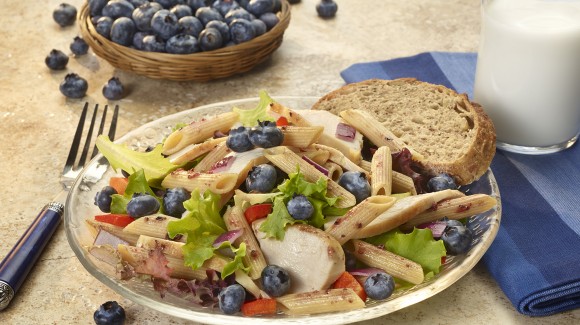 Blueberry and chicken pasta salad with field greens
Average 3 of 5 stars