This creation spontaneously occurred to me today when I opened the fridge. There was still some smoked salmon and cream cheese. A few days ago I made Mexican burritos and I still had some tortillas left. The result is a delicious taco salad with salmon, avocado, cheese and nuts.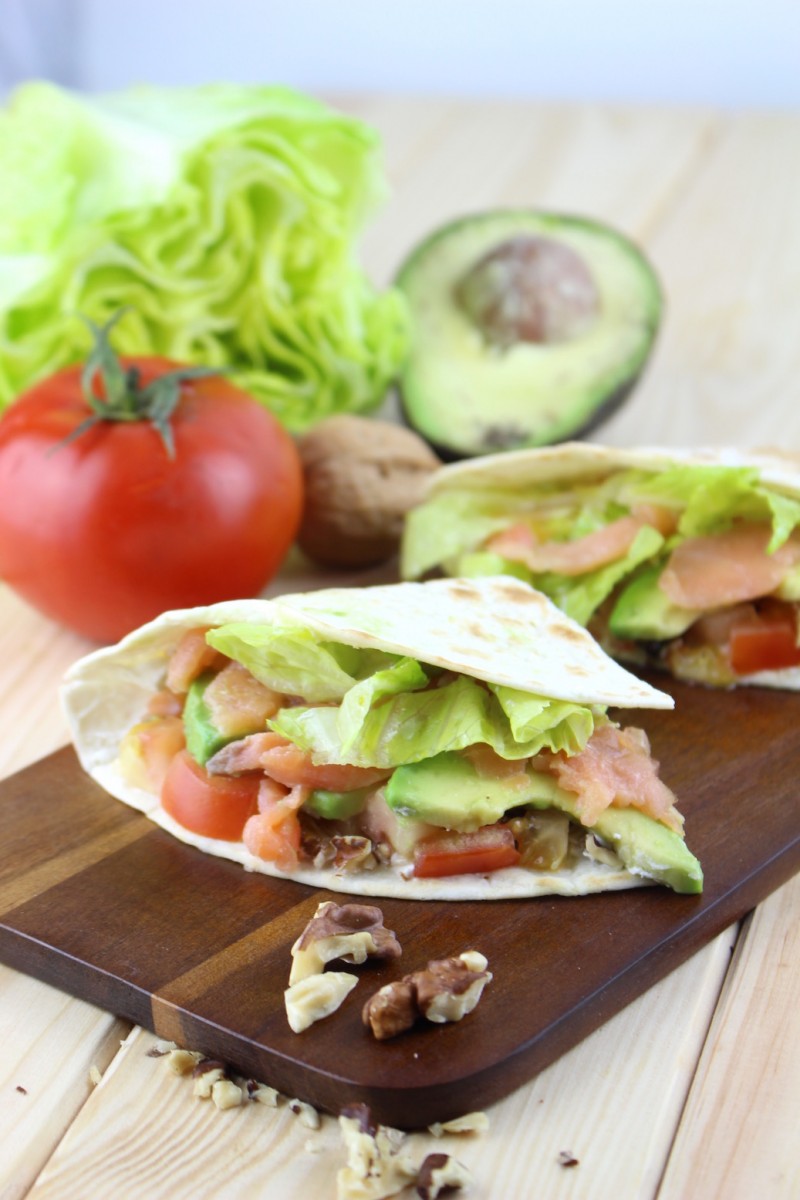 Preparation
Warm tortillas as directed on package. Fold and cut them in halves.
Cut tomato in small cubes, cut avocado in slices and sprinkle with a little lemon juice to keep them fresh and green.
Spoon a little cream cheese on the tortillas and divide the tomato, avocado, salmon and lettuce over the tortillas and sprinkle with the crushed walnuts.
Fold the tortilla halves like a taco.
Tips from the author
This taco recipe can be eaten with all kind of ingredients, like: onion rings, corn, olives... and probably more ingredients that you still have in the fridge.
Related salads chosen by others
Three-ingredient side salad with cucumber, apple and onion
Average 3 of 5 stars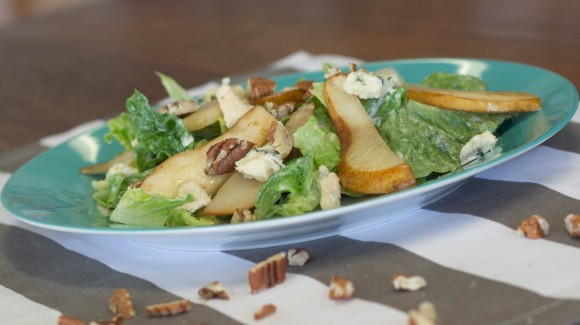 Char-grilled pear salad with a creamy blue cheese dressing
Average 3 of 5 stars
Spinach, mango & avocado salad with ginger dressing
Average 3 of 5 stars