If my friends come over for lunch or dinner, I like to serve nice and healthy dishes with an extra touch. The Jamaican Salad is a nutritious surprise and definitely has "something extra".
I would therefore like to share it with you! It is a delicious salad of fresh fruits and nuts, complemented with a special dressing of brandy (optional) and cream.
(please note that this salad contains traces of alcohol)
Preparation
Peel and cut banana, grapefruit, melon and orange in cubes of approximately 1 cm.
Add the cherries. Roast the nuts in a pan. Do not use oil or butter.
After 10 minutes, remove the skins by softly rubbing the nuts with a towel.
Crush the nuts.
Mix mayonnaise, brandy and lemon juice and add some salt to this.
Mix the dressing with the fruit salad and put the mixture in the banana skins.
Decorate the salad with some crushed and roasted nuts and serve.
Enjoy your salad!
Tips from the author
A fruit salad for 4 serves.
Related salads chosen by others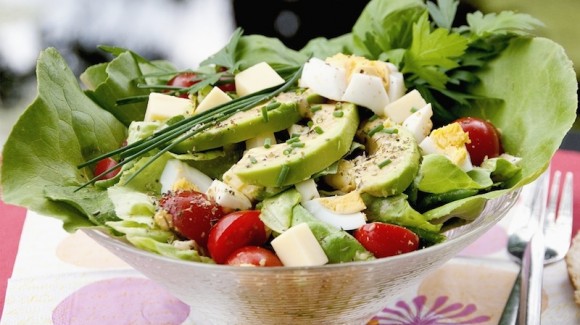 Butterhead lettuce with cheese and avocado
111 People like this recipe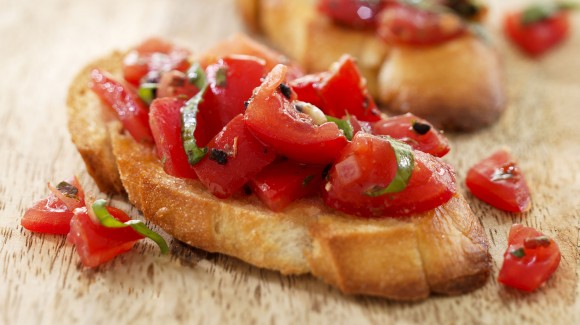 Bruschetta with fresh tomatoes
110 People like this recipe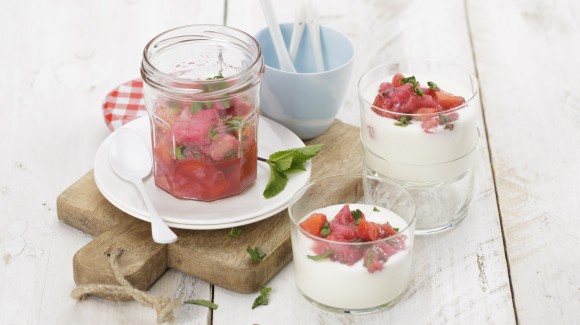 Yoghurt with rhubarb & strawberries
110 People like this recipe