Here are our top five absolutely delicious vinaigrettes and salad dressings to bring out the best flavours in your salads. These recipes prove that making a salad dressing from scratch yourself at home is fun, fresh and easy. Most of the time all it takes to elevate a salad to a chef-standard creation is a perfectly balanced dressing. And trust me when I say that there is no comparison between the bought ones and the freshly made. Remember the more you practice balancing flavours in a dressing, the easier it becomes. Soon you will be coming up with your own unique creations that inspire.
Below you will find a selection of my favourites. A classic vinaigrette for every occasion, a blended tomato dressing overflowing with freshness, a soy dressing to bring out the best in an Asian-style salad, and a mango lime dressing that will energise your salad with a burst of tangy flavour.
Preparation
1. Vinaigrette
Ingredients:
30ml white wine vinegar
30ml water
1 tablespoon of French mustard
200ml vegetable oil
salt and pepper
Whisk in a bowl the vinegar, water, mustard and salt and pepper. With a blender running, add the oil and process until well blended. Season to taste with salt and pepper. This classic dressing fits every salad.
2. Tomato dressing
Ingredients:
15 sweet cherry tomatoes
150ml extra virgin olive oil
10 basil leaves
40ml red wine vinegar
1 shallot, finely chopped
salt and pepper
Heat the olive oil in a small saucepan and slowly cook the tomatoes. Simmer for five minutes. Leave to cool.
Add the vinegar, basil and salt and pepper, mix the ingredients until well blended and then add the chopped shallot.
Salt and pepper to taste. This dressing goes well with Mediterranean salads.
3. Soy dressing
Ingredients:
150ml of sunflower oil
1 Clove garlic, finely chopped
1/3 red chili pepper, finely chopped (hot, mild or sweet to your liking)
2 Tablespoons sesame oil
100ml of light soy sauce
4 Spring onions, finely chopped
Put the garlic, the chili and the oil in a small saucepan. Let simmer for two minutes and remove from heat. Allow to cool and mix with the rest of the ingredients.
This dressing fits with several salads, but the best is with an Asian style salad.
4. Balsamic dressing
Ingredients:
200ml extra virgin olive oil
100ml Balsamic vinegar
1 tablespoon of honey
1 teaspoon of mustard
Salt and pepper
Mix all the ingredients and bring to taste with salt and pepper. A good addition to Italian salads.
5. Mango lime dressing
Ingredients:
1 mango
1 lime (juice and zest)
1 teaspoon of mustard
1 pinch of salt
1 teaspoon of rice vinegar
2 tablespoons of vegetable oil
Peel the mango and cut the flesh from the seed, then purée with mustard, lime juice, vinegar and oil in a blender. Bring to taste with the zest and salt. Best in Asian salads.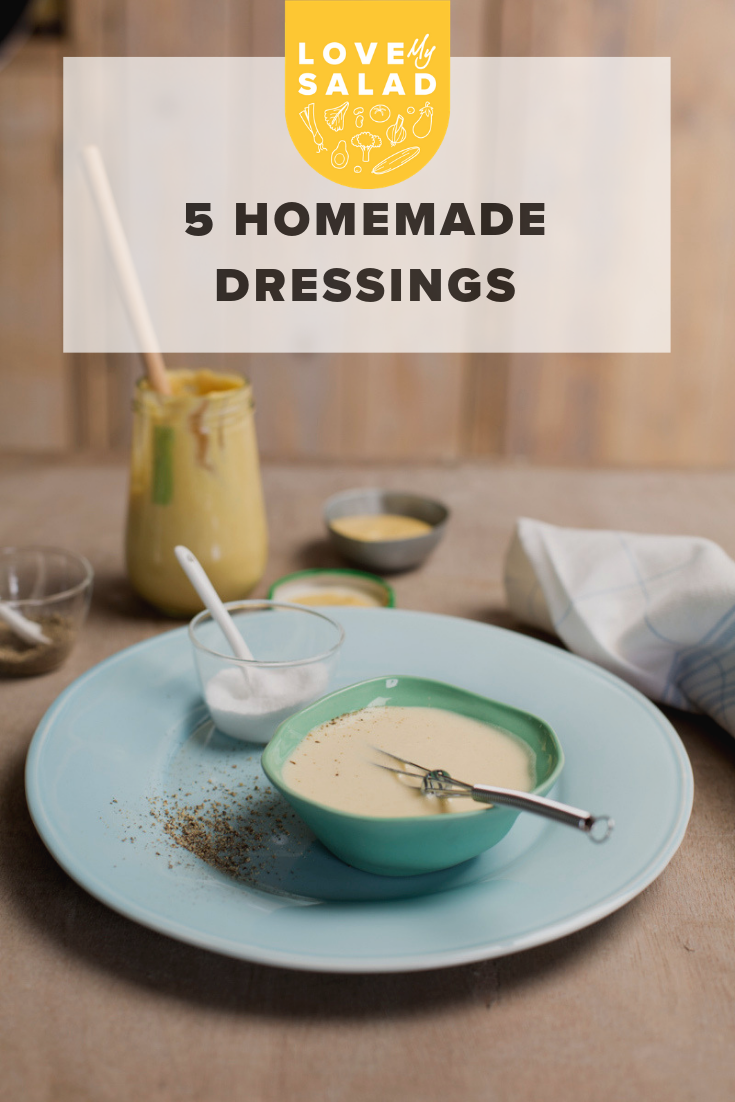 Related salads chosen by others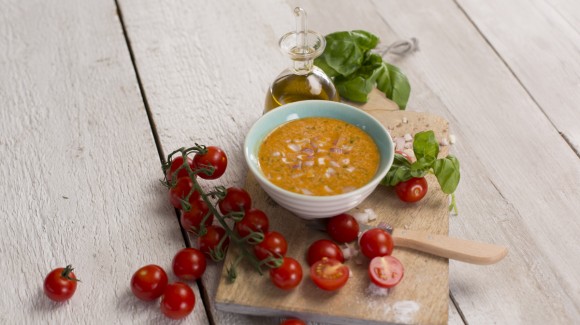 Give a special flavour to your salads with a tomato dressing!
Average 3 of 5 stars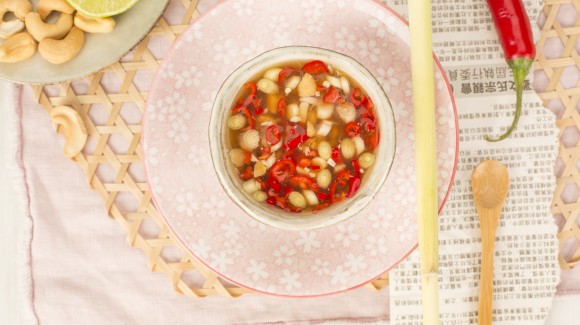 A classic Asian-style dressing
Average 3 of 5 stars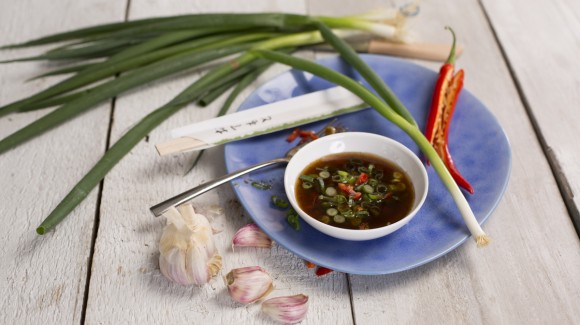 Chili soy dressing
Average 3 of 5 stars