This Greek quinoa or couscous salad is such a tasty dish. It combines the classic ingredients of the Mediterranean like fresh herbs, tomatoes, cucumbers and lemon. This salad is ready in 15 minutes and it's a perfect salad to bring to work the next day. Try these tasty additions: crumbled feta or grilled chicken.
Preparation
Prepare the quinoa, or couscous, according to instructions, adding a cube of chicken stock for extra flavour. Leave to cool.
Dice the cucumber and halve the cherry tomatoes.
Cut the spring onions into fine rings.
Finely chop the fresh herbs. Zest the lemon.
Mix the quinoa, or couscous, with the cucumber, tomato, spring onion, fresh herbs, and lemon zest.
Squeeze half the lemon, mix with the olive oil, and add the crushed garlic (choose a small clove so that the garlic doesn't dominate).
Mix the dressing through the salad.
Serve the salad on a bed of fresh spinach and season to taste with salt and pepper.
Related salads chosen by others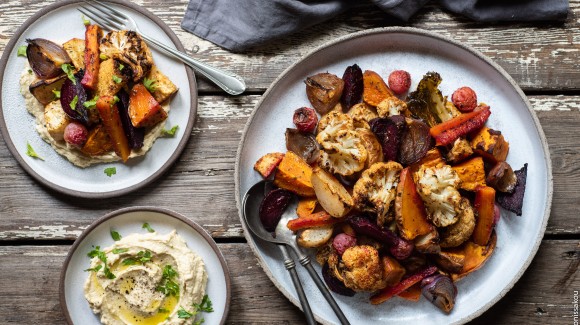 Oven Roasted Winter Ratatouille aka Winter "Briam"
Average 3 of 5 stars
Potato salad with tzatziki dressing
Average 3 of 5 stars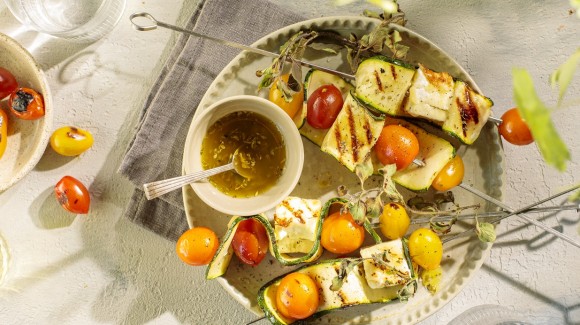 Greek skewers of courgette, tomato & feta
Average 3 of 5 stars