Three days ago we set foot on Grand Cayman, one of the three islands that make up the Cayman Islands. Craving watermelon and a palm tree to sit under, I suddenly realised that the Caribbean summer season was going to offer me much more than just melon. Immediately Martin, a local farmer, handed me a sweetsop, also known as a sugar or custard apple, that looks like a pine cone and tastes like custard. It's now a firm favourite at the top of my grocery list.
I decided to make a salad to showcase this wonderful fruit in combination with some fresh, tasty and colourful produce sourced from the local markets.
Preparation
Rinse spinach, endive or lettuce, capsicum and green beans. Break apart the sweetsop (custard apple) into segments and tease out the flesh discarding the skin and large black seeds.
Lightly steam the green beans until just cooked. Finely slice peppers lengthways.
Mix all ingredients together with a squeeze of lime juice to finish and get ready to tingle your tastebuds.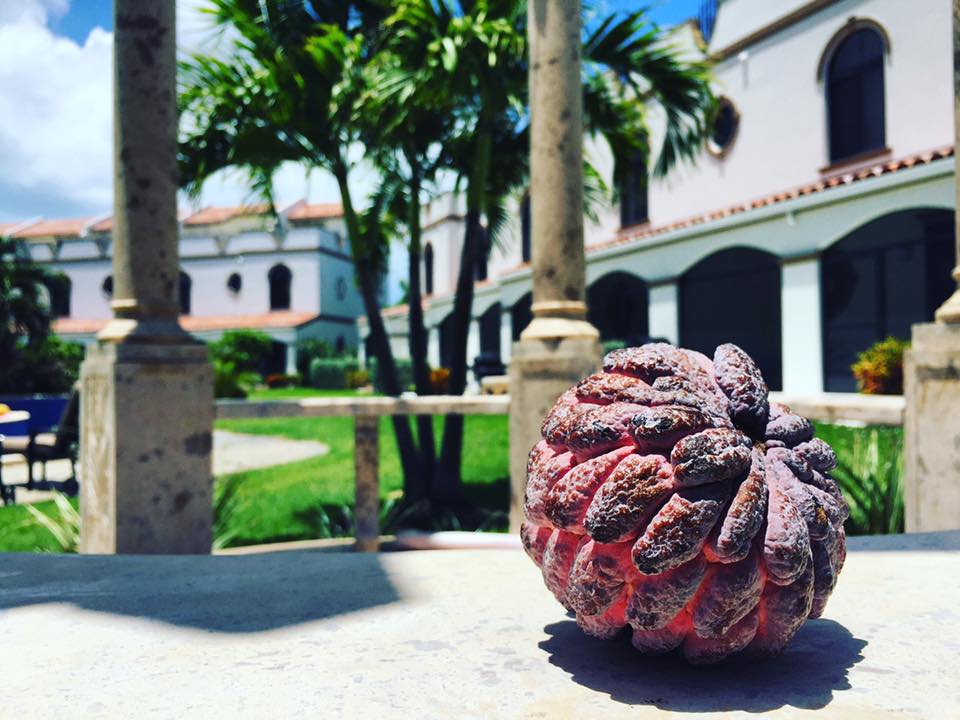 Tips from the author
My trip to the Cayman Islands was filled with insight into the local farming practices of the region and the discovery of new tropical flavours.

Related salads chosen by others
Spinach, mango & avocado salad with ginger dressing
Average 3 of 5 stars
Breadfruit, capsicum and beetroot salad
Average 3 of 5 stars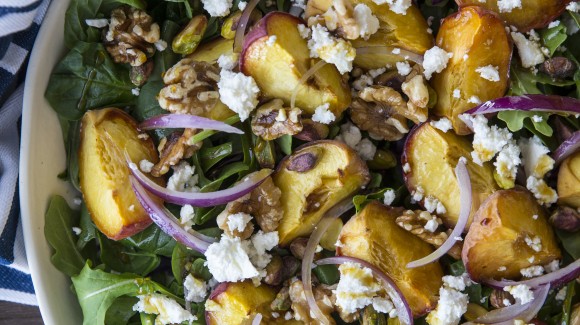 Roast peach, walnut and feta salad
Average 3 of 5 stars