Who doesn't like chips? These kale chips are crispy, and easy to make, and you can flavour them with your own favourite seasoning. You just need 30 minutes to prep this healthy, simple snack.
Preparation
• Preheat oven to 100 °C
• Line a large baking sheet with parchment paper.
• Add the kale leaves into a large mixing bowl and drizzle with oil and seasonings of choice. Toss thoroughly to combine, using hands to distribute the oil and seasoning evenly.
• Spread the kale onto the prepared baking sheet ensure the kale touches as little as possible to help them crisp while baking.
• Bake for 15 minutes, then lightly toss/stir kale to ensure even baking. Bake for 5-10 minutes more, or until kale is crispy and very slight golden brown. Watch closely as it can burn easily.
• Remove from oven and let cool on the sheet for 3 minutes. The chips will crisp up even more once out of the oven.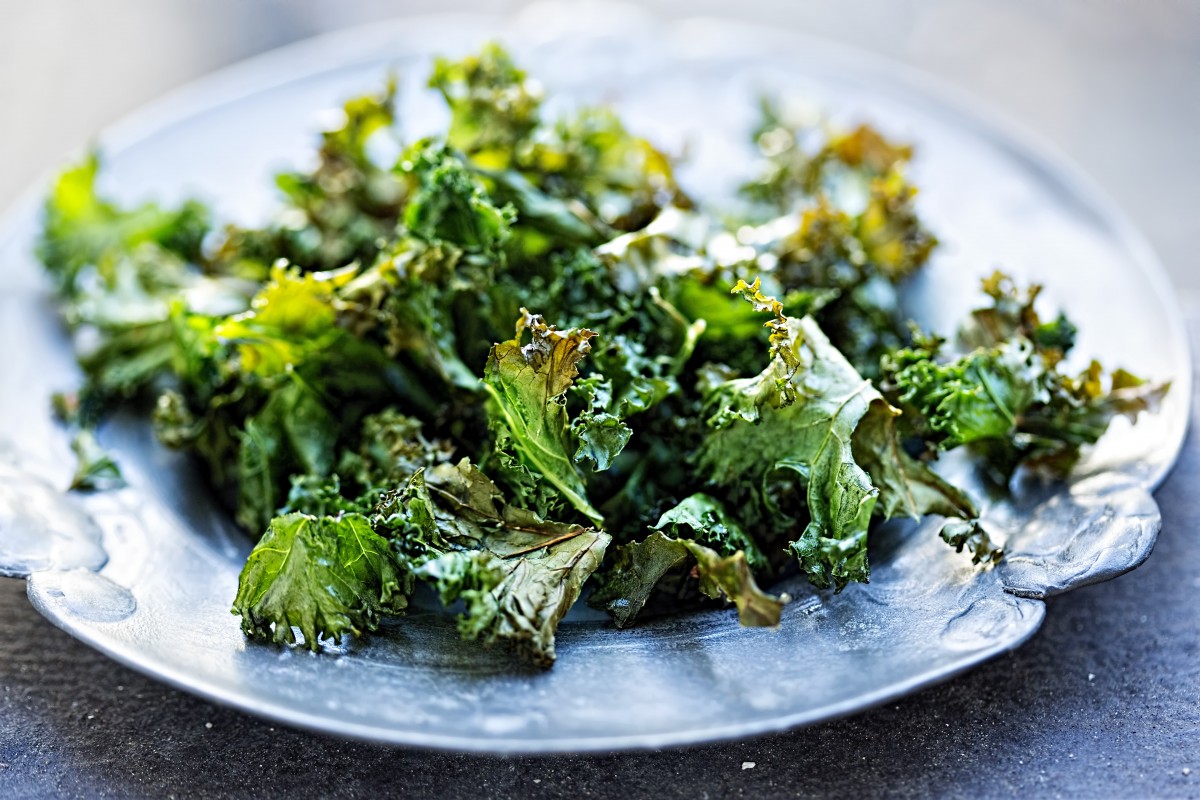 Related salads chosen by others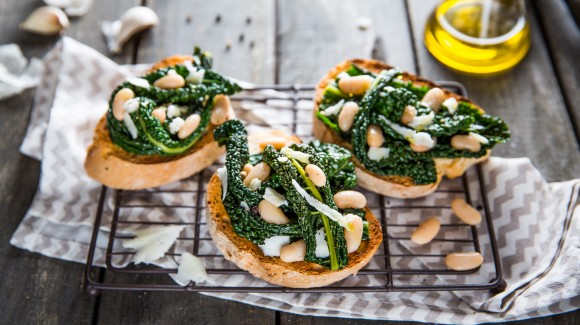 Crostini with kale and white beans
Average 3 of 5 stars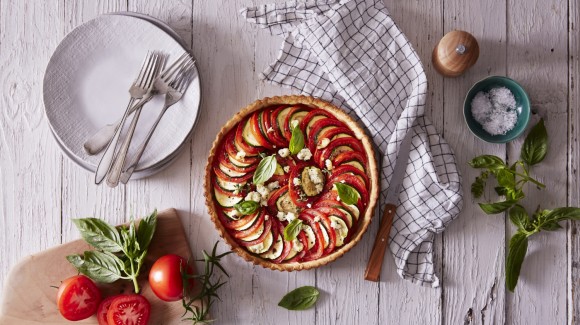 Fresh Tomato Tart
Average 3 of 5 stars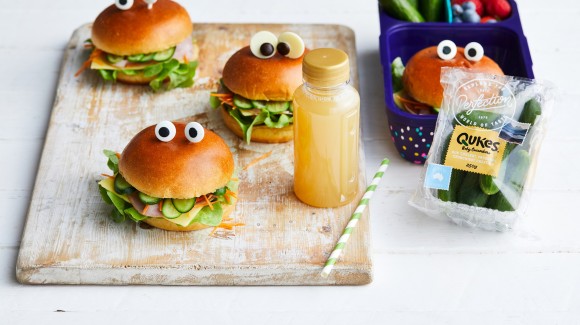 Lunch box Qukes®, ham and salad monster rolls
Average 3 of 5 stars