This recipe that I share with you today is made with a whole garlic head, smoked on the grill. The smokiness it gains from the bbq makes it an unexpected delight. I also made leeks and cauliflower but this time I prepared those "en papillote", which means wrapped with baking paper and then aluminum so that they are semi roasted, semi steamed. With these ingredients waiting for me in the fridge it was pretty much a throw-together meal, using just a few little tricks that I'll share with you today.
Preparation
The next time you fire up the bbq at home, take the opportunity to grill up the garlic head and, if you like, the caulfilower and leek. This time we decided to cook the cauliflower and leek en papillote, though the garlic we cooked on the grill to give it that beautiful smoky flavour. Once the vegetables are ready, we store them in an airtight container in the fridge until we are ready to use them.
When you are ready to prepare the cream, you just have to peel the roasted vegetables, put in a saucepan and add a little light vegetable broth that you have made. If you don't have anything, you can just use water.
Add a drizzle of olive oil flavored with thyme and a little fresh thyme. Salt and black pepper to taste.
Let it cook for about 15 minutes so that the flavors combine well and that's it – dinner done!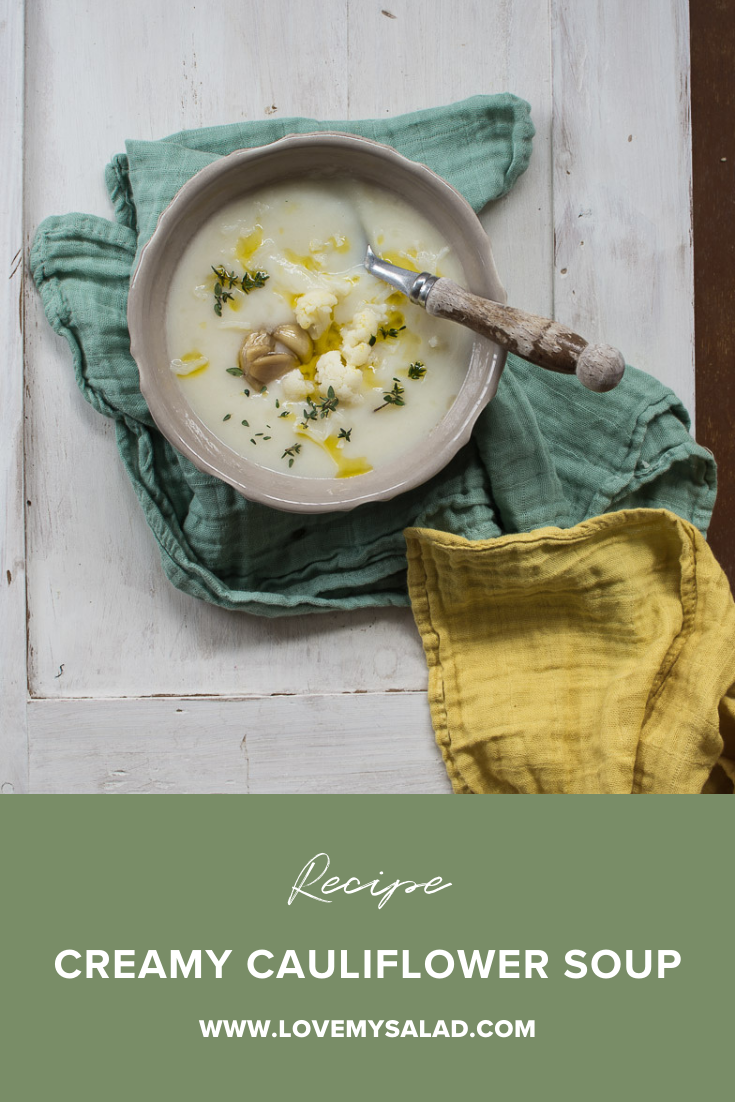 Tips from the author
This creamy soup can be served at your preferred temperature, and although it can be served hot, on these summer days I like it to be cool or even just warm – very refreshing. More of a general guide so you can make it to your taste; cook the veggies a bit longer and blend it if you want a smooth creamy soup, or leave it chunkier if desired, and the amount of vegetable broth depends on how "strong" you like the other flavours. Play around with different vegetables too, such as eggplant, broccoli, capsicum (peppers), or carrots, depending on what you've grilled up!
Summer's perfect pair: BBQ & Batch Cooking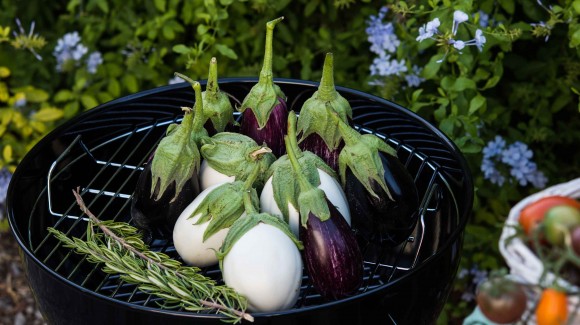 I don't know if this happens to you, but with the summer heat, many times the lethargy or the desire to refresh ourselves wins over hunger. In general, we usually drink more liquids and that can satiate us even if it is just water. Hydrating well is very healthy, but it is still necessary to eat properly.
So at home we continue with our weekly meal planning. Maybe not so much day to day, but we do try to have half-cooked or ready-to-serve dishes. For this, the barbecue is the perfect tool, it will help you succeed in having a few easy meals on hand.
Every time we go to the garden and harvest the summer vegetables, we come home and light the barbecue. Once we light the charcoal, the vegetables make themselves. Just like how in winter we throw things in the oven to jazz up the dishes of the week, in the summer we use the barbecue to add a little something special. In addition to avoiding heating up your home, the barbecue gives our vegetables a smokiness that is amazing.
In each batch we usually roast aubergines, capsicums (peppers), onions, leeks, zucchini, potatoes, and of course tomatoes. Once they have been cooked on the coals, we store them in airtight containers and in the fridge. We can use them as a base for salads, adding fresh dressings. They will also be used to make cold creamy soups (or hot soups for those who dare) and even in our sandwiches when we go to the beach.
And the fruits? Well yes, also fruits! Right now we are harvesting red plums and you can't imagine how rich and delicious they are, grilled and served with yoghurt for our morning breakfasts.
I highly recommend that if you are not using the grill, to have a go and take advantage of it to enjoy the summer to the fullest, cooking enough in one go to last you the whole week.
Related salads chosen by others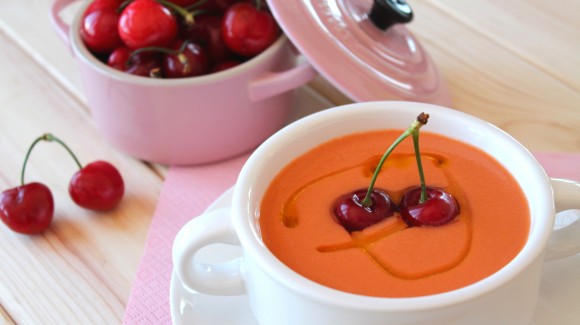 Cherry and vegetable gazpacho
Average 3 of 5 stars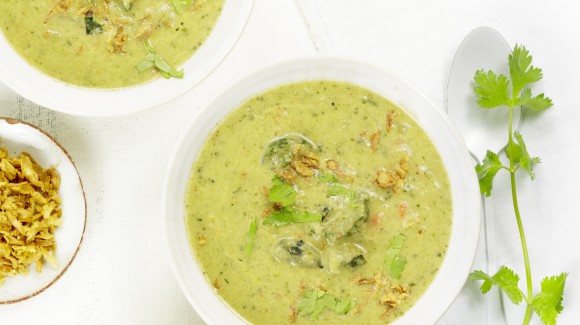 Creamy Asian cucumber soup
Average 3 of 5 stars
Chargrilled cabbage with Asian pesto
Average 3 of 5 stars