Christmas salad with beetroot, figs and smoked duck! Set the mood for a festive dinner with this amazing starter with figs, beetroot, duck and pine nuts!
Preparation
Cook beetroot in boiling water (or steam), for 20 minutes. Peel and slice when cool enough to handle, then set aside. Cut the figs into quarters.
Roast the pine nuts in a pan and leave a side.
Whisk the oil, balsamic vinegar and chopped rosemary into a vinaigrette.
Place beets, figs and rocket in a bowl. Toss gently with 4 tablespoons dressing. Pile onto plates. Slice the duck breast into even 1/2 cm slices and place on top of the salad. Drizzle with remaining dressing and sprinkle with the pine nuts to serve. Add salt and pepper to taste.
Best served with some warm crusty bread and a good glass of red wine.
Don't like duck? Use chicken breast, quail, lamb or just stick to the salad without meat.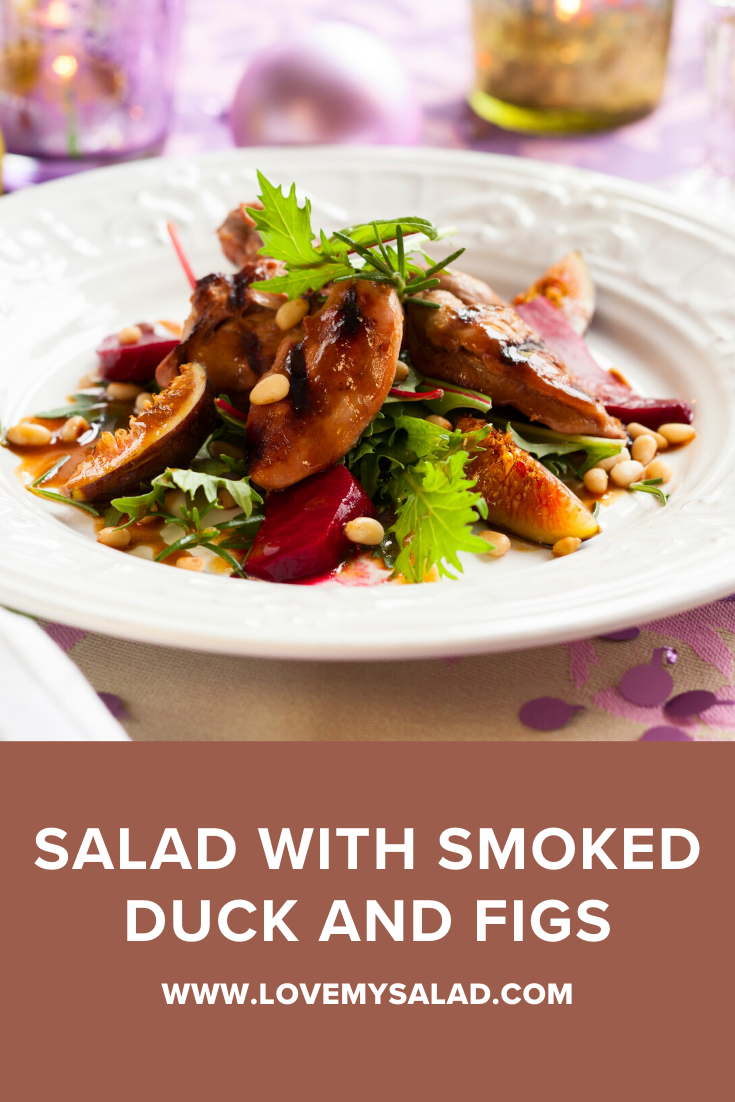 Tips from the author
Need preparation tips for beetroots? Visit our salapedia page on beetroot!
Related salads chosen by others
Sweet Broccoli Salad
Average 3 of 5 stars
Baby gem hearts with roasted peppers and anchovy dressing
Average 3 of 5 stars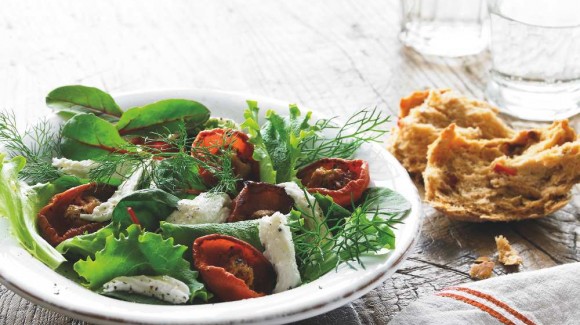 Fennel tops and sweet leaves with oven roasted tomatoes
Average 3 of 5 stars