This easy but oh so delicious chili sin carne is just minutes away and should be a standard part of your weekly cooking habits. We are happy to share with you our pinch of inspiration which turns this famous dish into a lovely recipe which can be eaten any day of the year… The pointed pepper will add a delicate sweet touch and extra nutrients to this chili sin carne. Sounds good, doesn't it?
This chilli sin carne is served with both rice and homemade tortilla chips. Just because we can! Not that hungry? Just leave out one of the hearty gastronomical protagonists. A difficult choice, we understand. Because it is the unique combination of the spicy chili, the rice and the crispy restaurant style tortilla chips and creamy avocado mash which turns this dish into cosy comfort food!
Preparation
Cook the rice by following the directions on the package.
Finely chop or crush the garlic clove. Chop the onion. Remove the stem and seeds from the pointed peppers and cut the flesh into strips.
Heat a large skillet or sauté pan with olive oil over medium heat. Sauté the onion and garlic until the onion is translucent.
Then add the tomato paste and the herbs and fry for 2 – 3 minutes. This makes the tomato pasta less bitter. Then add the diced tomatoes, half a can of water and the pointed pepper and bring to the boil. Then lower the heat and let it simmer for 10 more minutes.
Heat a generous drizzle of oil in a frying pan over medium heat. Cut the tortillas into triangles. Fry them in batches in the oil until brown, then drain them on some paper towels. Season them with salt and optionally paprika or chili powder.
Mash the avocado flesh and mix in the cream cheese. Season with salt and pepper.
Drain the beans and add them to the vegetable stew. Warm them up for a short while.
Season the chili sin carne with salt and pepper.
Serve the chili sin carne with the homemade tortilla chips, the rice, the mashed avocado and the coarsely chopped coriander.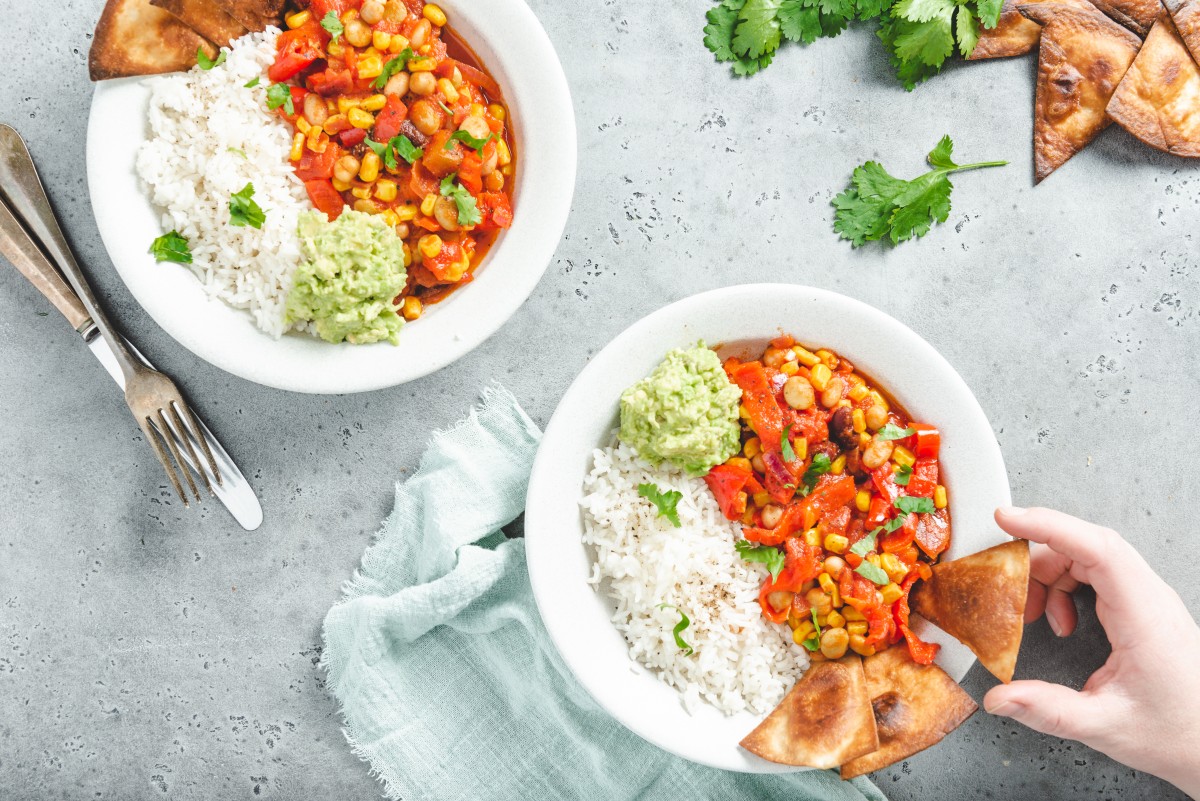 Related salads chosen by others
Boboti cabbage salad
Average 3 of 5 stars
Rainbow salad with hummus and feta
Average 3 of 5 stars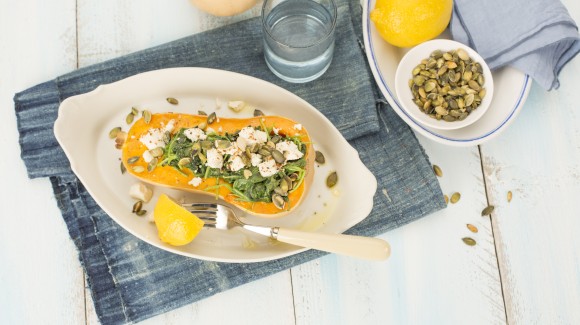 Roasted butternut squash with spinach & feta
Average 3 of 5 stars