I love carrots. I eat one just about every day. They're so versatile. What other vegetable can you eat raw and cooked, savoury and sweet, in salad or as juice as well as in a cake? Here's a delicious variation for a carrot salad featuring coriander and edamame beans with a zesty dressing.
Preparation
You may have to cook the edamame - check the pack depending on what you have bought. If so, bring a large pot of water to the boil and add salt. Add the frozen edamame, return to the boil, then reduce the heat, cover and cook on low for 3-5 minutes or until bright green. Do not overcook. Drain. Alternatively, you can microwave them on high in a little water until bright green, about 1-3 minutes depending on your microwave power. Once drained and cool enough to handle, slip the outer coats off and slide the green soy beans out so you end up with 1 cup of shelled edamame.

Cut, spiralise or grate the carrots.

In a large mixing bowl, combine the edamame with the grated carrots. Pour the Ginger Citrus Dressing over, toss well to combine and leave to develop the flavour for an hour. You can make this salad up to here and leave the carrot-edamame mixture in the dressing overnight covered in the refrigerator until ready to serve.

When ready to serve, add the chopped coriander into the bowl and toss again. Arrange the drained carrot mixture on a serving plate or platter, top with sesame seeds and the diced avocado pieces. Garnish the dish with more sesame seeds and coriander if you like.

To make the Ginger Citrus Dressing:

In a small jar or bowl, combine the orange juice, lime juice, honey, ginger, sesame oil, salt, pepper and oil. Shake or whisk well to combine.

Tips from the author
Read more about carrots at my Foodwatch website.
Related salads chosen by others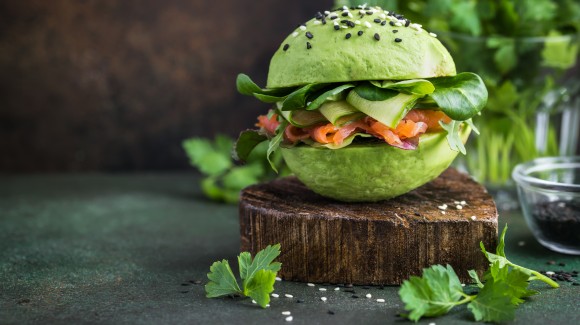 Avocado bun with cucumber ribbons, salmon and spinach
Average 3 of 5 stars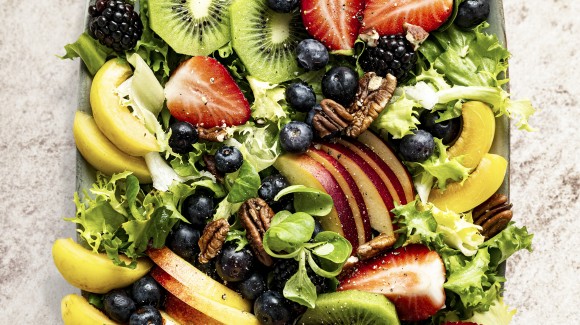 Marguerite's refreshing kiwi salsa
Average 3 of 5 stars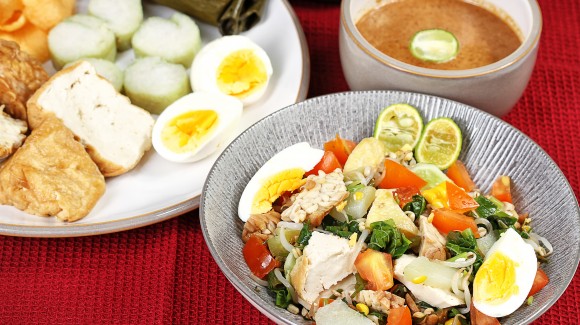 Gado Gado Javanese salad from Bondowoso
Average 3 of 5 stars