Did you know that there are many types of cucumbers? Like the Asian spiny cucumber that is suitable for warm and stir-fry dishes? This recipe is a feast to the eyes and the combination of cucumber and the crunchy peanut topping is a match made in heaven. A great dish for a party!
Preparation
Pre-heat the oven to 180°C.
Slice the cucumbers in half lengthways and use a teaspoon to scrape out the seeds.
Finely chop the garlic. Chop the spring onion into rings. Coarsely chop the prawns.
Grate the green zest of the lime and then squeeze the lime to obtain the juice. Coarsely chop the peanuts.
Mix the panko together with the garlic, onion, prawns, lime zest, peanuts and sambal. Add salt and lime juice to taste.
Stuff the cucumbers with the mixture, place them on a baking tray lined with greaseproof paper and drizzle oil over them.
Bake the cucumbers for approx. 15 min. until they are tender. Garnish with the extra peanuts and the shiso cress.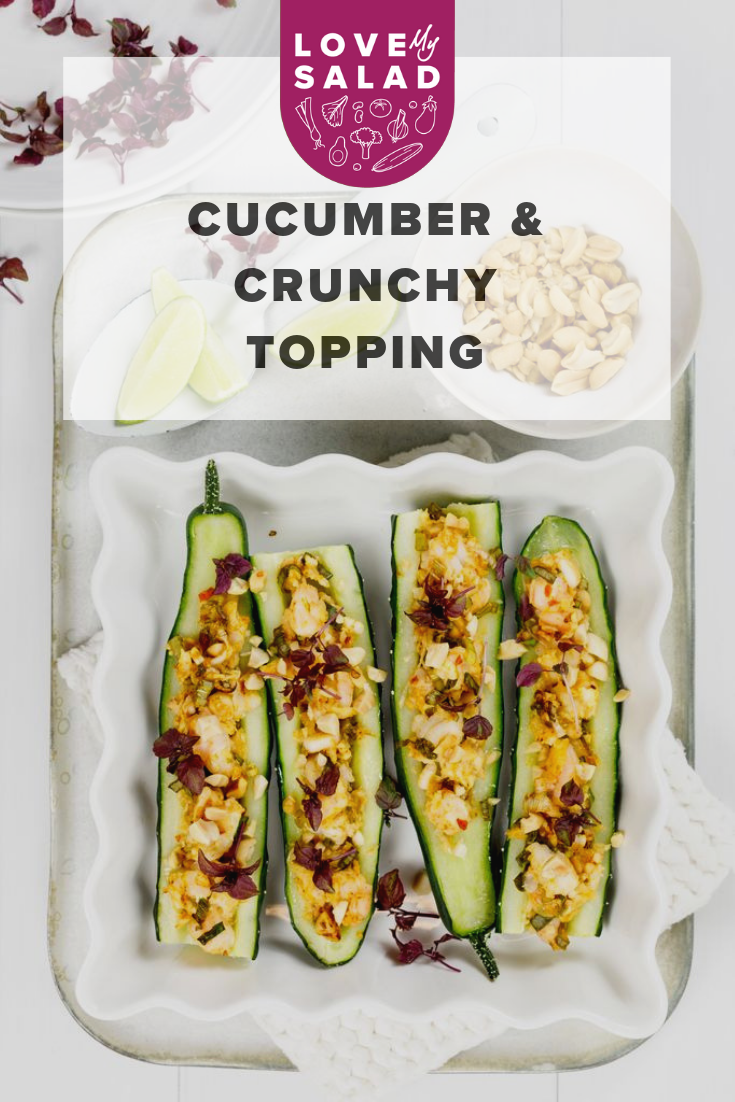 Related salads chosen by others
Green goddess veggie dips
Average 3 of 5 stars
Refreshing and spicy cucumber salad
Average 3 of 5 stars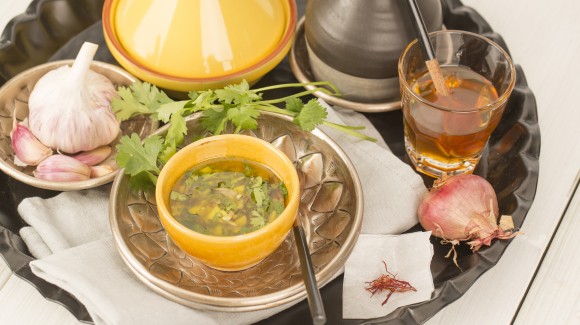 Extra fancy salad dressing
Average 3 of 5 stars