The start of quince season brings a lot of change to my garden; it's time to say goodbye to summer crops and hello to early autumn and all the flavours that come with it. We go from watermelon to pomegranate, from plums to quince, and from tomatoes to lettuce, although a few cherry tomatoes will always liven up any dish (you already know they are my weakness).
This 'Indian summer' is always enjoyed in a very special way. We start finding surprises like the pomegranates that have just begun to ripen, and quinces warning that soon you will have to prepare quince paste or jelly. Nuts start to be ready for harvesting and the menu starts to seasonal adjust.
Preparation
1. Wash and dry the lettuce well.
2. Peel the pomegranate carefully, making sure not to leave any pulp as this can be bitter.
3. Julienne the onions finely, then wash and halve the cherry tomatoes.
4. Place all the ingredients in the serving bowl or on a platter.
For the dressing: Mix the oil and quince jelly vigorously to emulsify. If you see that you have trouble getting a homogeneous mixture, add a few drops of lemon juice or water, which will help it to emulsify. Add salt, mix well and dress the salad to taste when serving.
Tips from the author
I hope you enjoy this seasonal salad I have prepared, which helps remind us it's time to start taking care of ourselves again after relaxing all summer and putting on a few extra kilos :)
Related salads chosen by others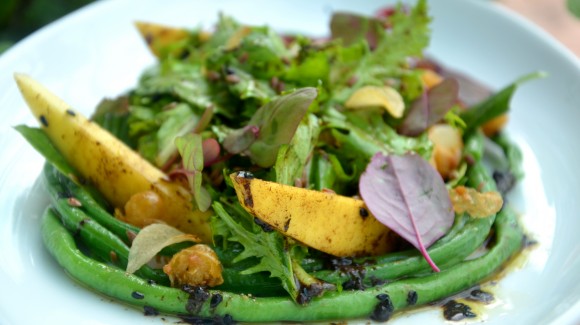 Green mango and flaxseed salad
Average 3 of 5 stars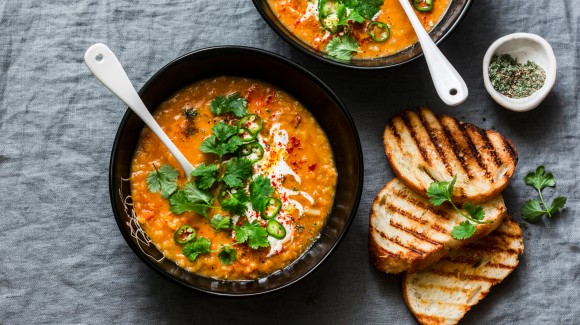 Lebanese lentil soup
Average 3 of 5 stars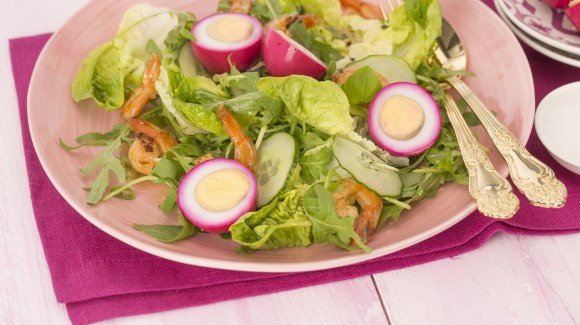 Fuchsia red beet pickled eggs
Average 3 of 5 stars