Three easy go-to pumpkin salads
Pumpkin is an amazing base for a salad. Not only is it easy to find since it's grown all year round in Australia, but it's easy to cook, will fill the bellies of a hungry crowd, and is packed with vitamins and minerals while being low in calories.
Pumpkins belong to a category of plants known as the Curcurbita family, which includes zucchini, squash and cucumber. Like most fruits and vegetables, pumpkin comes in a number of varieties, all of which are both hugely beneficial for your health and absolutely delicious on your plate. In Australia, you're likely to see a few different types of pumpkin:
Queensland Blue Pumpkin: as the name suggests this Australian grown variety of pumpkin has a bluish-green skin with classic orange flesh. This variety tends to grow to around 3-5 kg and can be grown all year long in tropical climates.
Butternut Pumpkin: sometimes referred to as Butternut Squash, this variety tends to have an oblong bell like shape, with yellowish skin and an orange flesh. It tends to have a slightly sweeter and nuttier flavour compared to other pumpkins and has an average size of around 2kg.
Jap Pumpkin: also known as Kent Pumpkin, has green skin mottled with yellow and brown patches, with orange flesh. This nutty variety has an average weight of 4kg, with a longer maturation process.
Pumpkin is a great absorber of other flavours – add sage and rosemary for savoury dishes, or cinnamon and nutmeg for sweet dishes. While pumpkin is great in a bake with root vegetables, it adds another amazing dimension to curries with eggplant or in a tomato based pasta or lasagne. Cooking methods that require higher temperatures (such as roasting or char-grilling) are especially tasty; the higher temperatures caramelise the sugars in the pumpkin.
Pumpkin salad is hugely popular since it's hearty, wholesome and easy to create, so we've picked some out of most popular pumpkin recipes for you to add to your collection. Check out our honey roasted pumpkin with sesame seeds salad, a tasty lamb and pumpkin salad, or a feta and pumpkin salad and baby spinach roasted pumpkin salad.
Honey roasted pumpkin with sesame seeds
One of our favourite ways to use pumpkin is to roast it, which brings out its lovely soft texture and sweetness, and then to make it the hero of a salad. We've added some sesame and sunflower seeds in this easy and tasty pumkpin salad to add some crunch and intrigue, and laid it on a bed of nutritious baby spinach. See the recipe.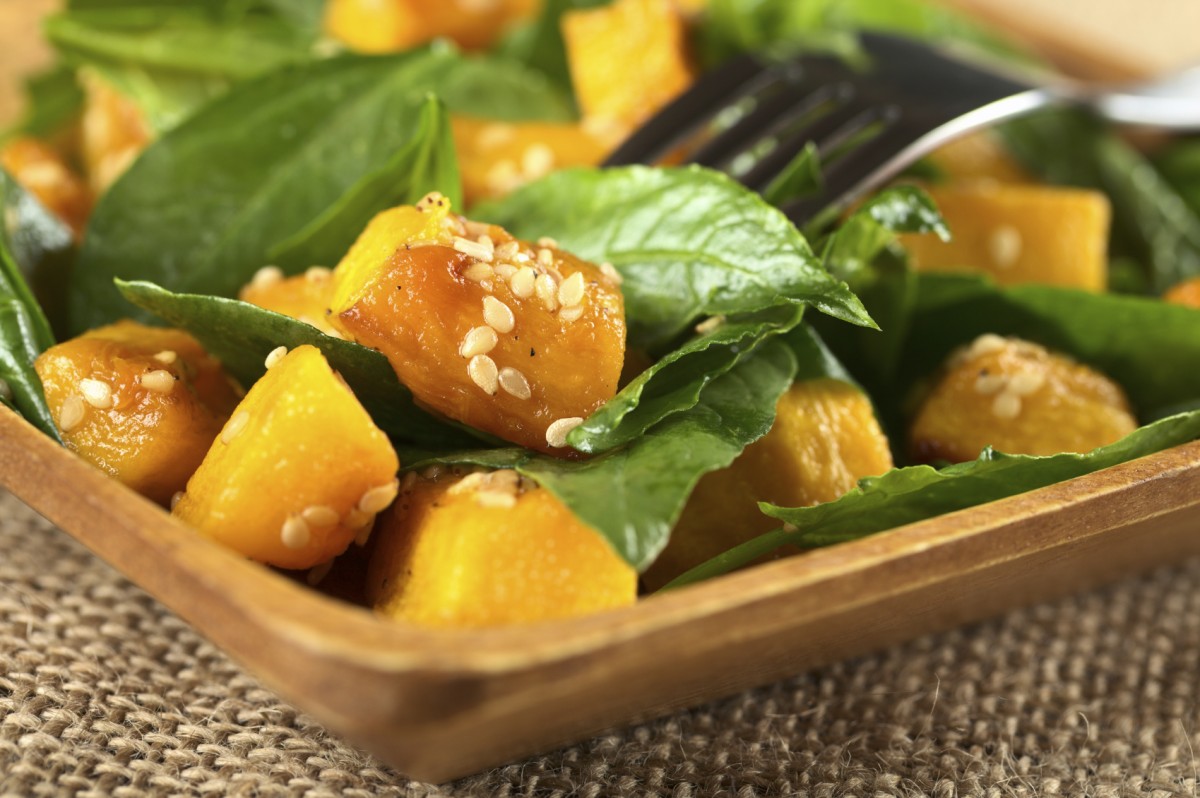 Balsamic lamb salad pumpkin baby spinach and pine nuts
Take your tastebuds to the Middle East tonight with this mouth-watering tender lamb and pumpkin salad. This recipe uses the fresh ingredients pumpkin, spinach and feta, which are guaranteed to make you feel good. See the recipe.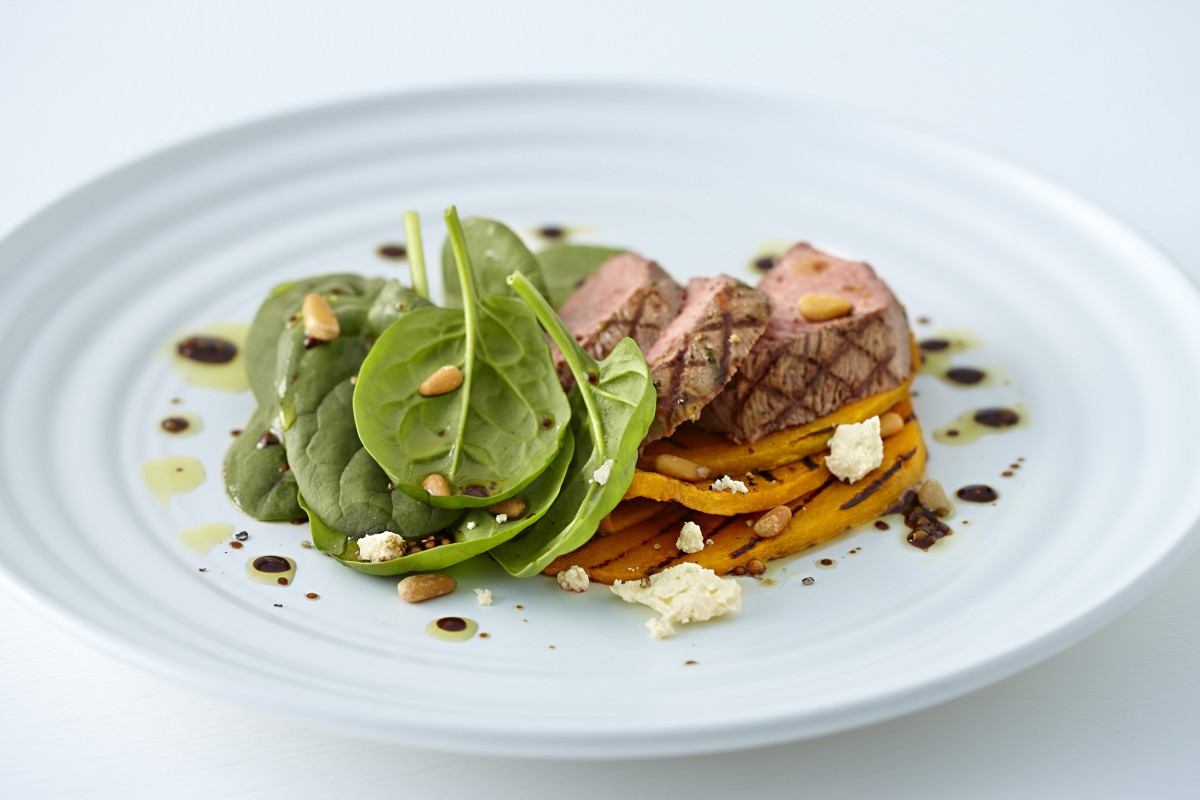 Roasted butternut pumpkin, feta and spinach salad with honey and pine nut dressing
Butternut pumpkin is one of the most versatile vegetables, easy to use and rich in nutty flavours. Its creamy texture will transform any salad into hearty comfort food. This salad is topped with feta cheese and toasted pine nuts for an extra bit of creaminess and crunch. See the recipe.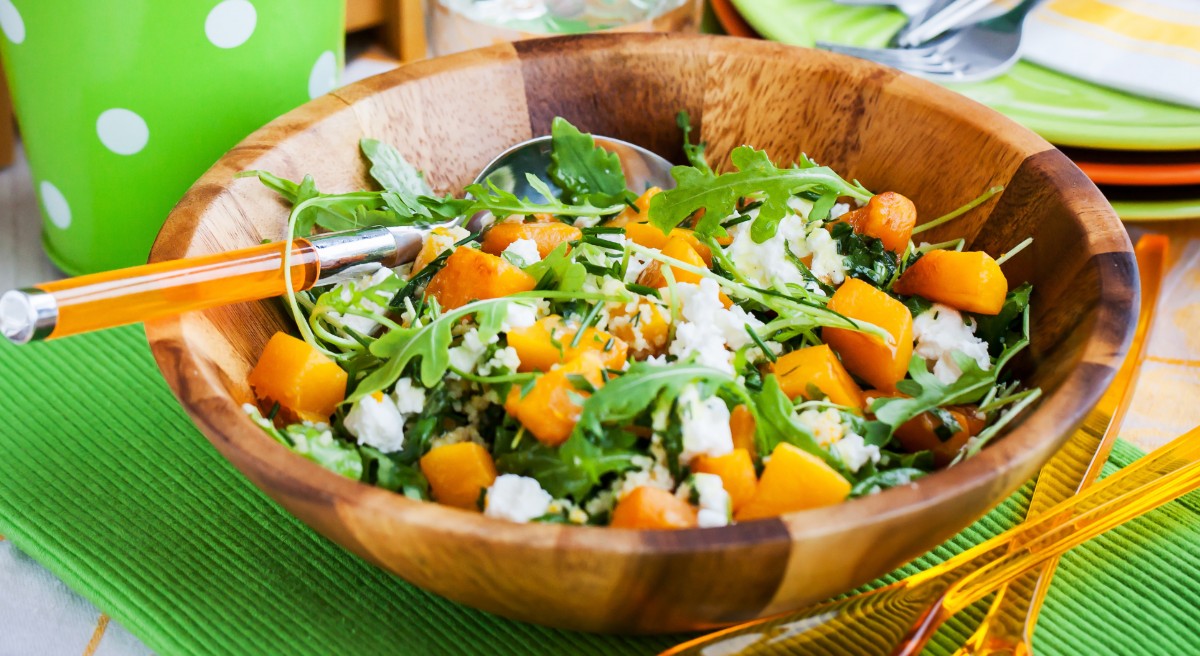 Additional information for this blog was sourced from
Backyard Chicken Coups
and the
Fruits of Life
.