Take your tastebuds to the Middle East tonight with this mouth-watering tender lamb and pumpkin salad. This recipe uses fresh ingredients like pumpkin, spinach and feta, guaranteed to make you feel good. Combined with a sweet and juicy cut of lamb, this is sure to be a crowd pleaser.
Preparation
Combine lamb with two tablespoons of olive oil, garlic, rosemary and season with pepper. Refrigerate for at least 30 minutes or overnight if possible.
Coat pumpkin slices in remaining oil. Cook on a preheated barbecue or grill plate until tender and slightly charred.
Season lamb with salt and barbecue for two minutes on each side or until done to your liking. Rest for five to ten minutes before slicing on the diagonal into 2cm thick slices.
Mix dressing ingredients in a small bowl and season to taste.
Combine the Wash n' Toss the Baby Spinach with half the dressing, pine nuts and warm pumpkin slices. Arrange on a large serving platter and with lamb on top, sprinkle with feta and drizzle with remaining dressing before serving warm.
Tips from the author
Tip: This salad also works well when served with Wash n' Toss Wild Rocket.
For a Middle Eastern twist, sprinkle pumpkin with cumin before grilling and toss through some couscous before serving.
Related salads chosen by others
Fattoush salad with labna, walnut za'atar and buckwheat lavoush
Average 3 of 5 stars
Tabouli salad with Moroccan spiced lamb
Average 3 of 5 stars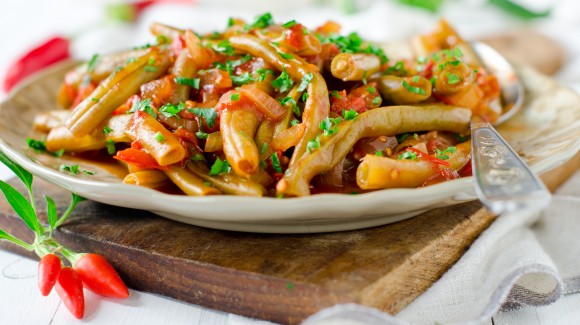 Lebanese green beans
Average 3 of 5 stars