How To Shop For Healthy Meals On A Budget
Does this situation sound familiar?
You pop into the shop to get some quick bits and bobs and at check-out you find yourself staring in disbelief at the total amount to be paid.
Seriously, how much?? Surely, that can't be right. 'I must have scanned something twice or that promo wasn't calculated,' you think to yourself.
You check the receipt and inspect your half-empty shopping bag, only to come to the depressing conclusion that the number is correct.
This scenario is happening to me more and more. It's the reality we're all dealing with. Grocery prices are skyrocketing across the globe, the average inflation for 2022 was a whopping 12% (based on 185 countries). Given that salaries didn't rise even one-third as much (if at all), it means we all have less money in our pockets after our regular trip to the supermarket.
But I still need to feed the same family of four (and my gosh, are these kids growing up fast, including their appetites!). And I do love fresh nutritious food, so reverting to cheap canned products isn't really an option.

With this in mind, I thought it time to scrutinise our shopping behaviour and see where we can save some money. Turns out, just by making a couple of small changes in the way you shop, you get considerably more bang for your buck.
So, check these money-saving tactics and start shopping. Healthy meals on a budget, here we come! Here's your list of 10 shopping strategies if you want to eat delicious nutritious food without breaking the bank.
10 Clever Shopping Techniques To Keep Your Costs Down
Here's your list of 10 shopping strategies if you want to eat delicious nutritious food without breaking the bank.
1. Plan your weekly meals and make a grocery list
This is by far the best money-saving tactic. If you want to eat healthy meals on a budget, plan your weekly meals (based on the sales, see #2). Then write your shopping list accordingly, this ensures you buy only the specific ingredients you need and prevents expensive impulse purchases. If you need a little help to get started, get my insanely useful meal planner for busy parents here.
2. Bag the bargains
Check the deals of your three favourite stores. Shops usually don't have the same items on sale, so it's worthwhile to check more than one flyer. Then plan your healthy meals according to these sale items. An interesting plus: you find yourself trying different things, making your diet more varied.
3. Buy local and in season
Buy your fresh fruits and vegetables when they're in season; they are cheaper and tastier. Focusing on local produce means your items didn't have to travel far, thus saving on packaging and transportation costs.
4. Pick up budget-friendly vegetables
If you have big eaters at the table, choose large vegetables like aubergine, leek, courgette and cauliflower. They're great value: cheap and extremely rewarding to cook with, bringing both nutrition and volume to your dish.
5. Shop later in the evening
This shopping technique saves you money instantly. Simply do your shopping at the end of the day, when stores are trying to get rid of perishable foods. Your bakery, fruit and veg grocer and even your regular supermarket all mark down items when the day comes to a close.
6. Skip prepared and packaged foods
While it's more convenient to buy the washed and chopped veggies, remember that you pay extra for that. Same goes for prepared salads, cut fruits, marinated meats, canned beans, lentils and peas.
7. Buy in bulk and batch cook
After checking what's on offer, stock up on deals. Buy extras of any product you use regularly. Not only canned, boxed and frozen foods, also buy your fresh produce in bulk, batch cook your meals and freeze the extras. Check my post on batch cooking for some tips and tricks.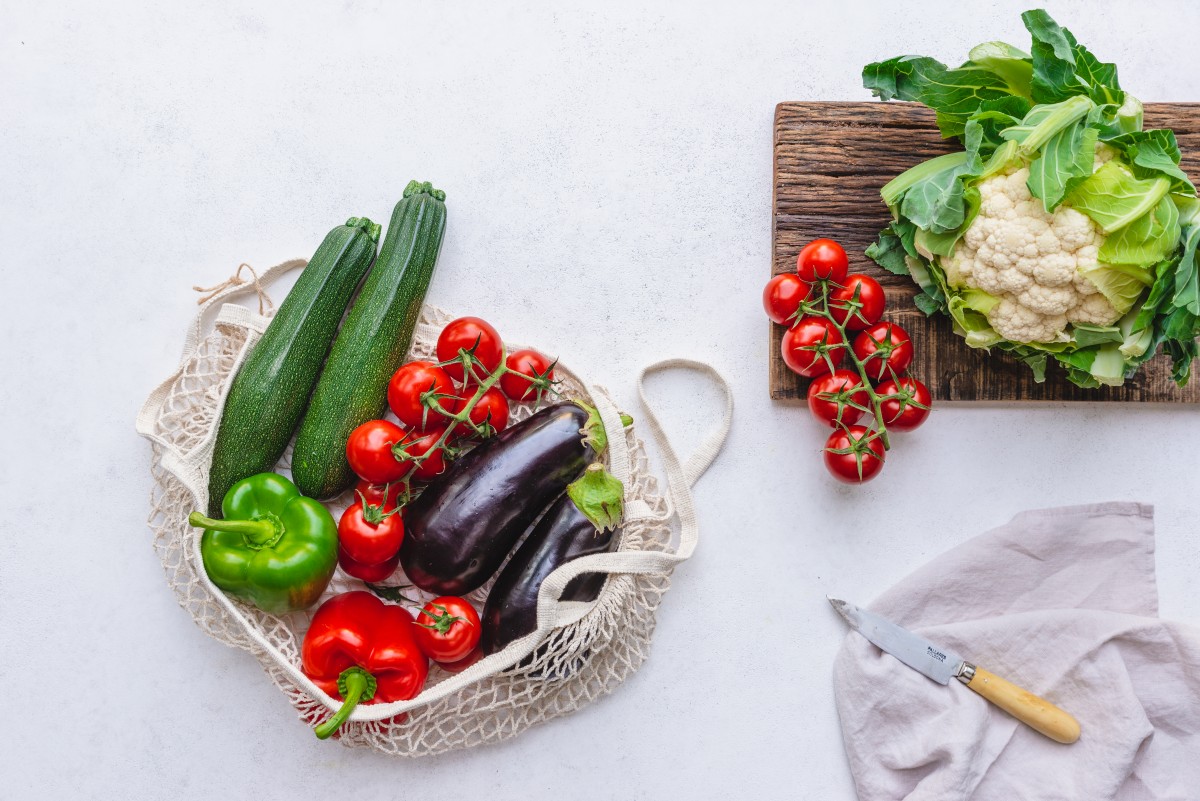 8. Switch to private label products
On average store brands are a whopping 39% cheaper than their name-brand counterparts. And since private label products often have the same ingredients and nutritional value (and were probably manufactured by the same company), this is an effective way to get bigger bang for your buck.
9. Join store memberships
They're called REWARD programs for a reason! Extra discounts, freebies or early-bird offers; all money in disguise you don't want to miss out on. Sign up, digitise cards on your phone and you're good to go.
10. Leave the kids at home
Yes, I'm serious! Shopping with your kids can make your trip more expensive, when they bug you for their favourite products or distract you from your grocery list. Shopping
alone is a quick win for your wallet
Eager To Start Cooking Healthy Meals On A Budget?
Worrying about soaring food costs sucks.


But clever changes to your buying pattern can make all the difference.


Simply scan the list and pick one tactic to try out on your next grocery shopping trip. Then incorporate a second and a third. And before you know it, these smart shopping techniques become second nature, saving you loads of money and allowing you to cook regular healthy meals on a budget.


You feel relieved, you're back in control of your financial situation, making valuable changes you'll instantly profit from.


No more leaving the store in disbelief about high prices, instead you exit with a smile on your face, pleased that you've just bagged a great bargain. Again.