Do's And Don'ts For Batch Cooking Vegetables
Best veggies to use and which ones to avoid
Remember the incredibly simple trick you can use to have dinners at the ready, needing no prep at all, for several days running?
Still no?
Let me help you, it's batch cooking!
In my previous blog, I discussed how batch cooking can save you time (and your sanity) on those busy days when your stress-levels are through the roof. Just defrost and heat a batch and voilà: dinner is served.
It sounds simple enough, and it is, if you follow a couple of basic rules.
Because when it comes to batch cooking vegetables, there are some do's and don'ts. For example, some veggies you should only store in the fridge, since they don't freeze well and their quality will deteriorate. Others are difficult to reheat after being frozen.
So check this quick guide and start meal prepping!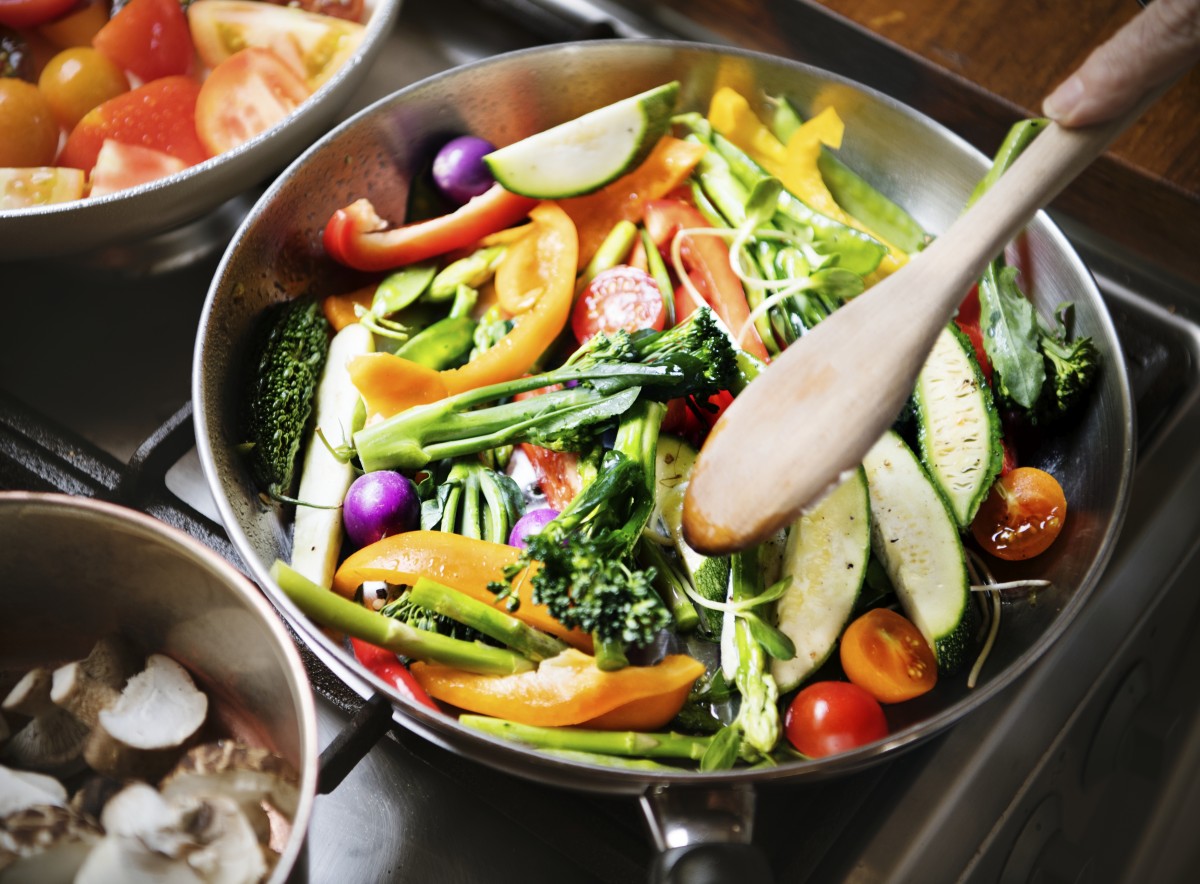 How To Use Batch Cooking To Increase Veggie Intake
Before having kids, I only used to prep my bolognaise sauce and beef stew. But today I've incorporated batch cooking into my standard kitchen routine, since there's an extra benefit I'm sure all parents will appreciate: it's a clever way to ensure kids are eating their recommended daily amount of vegetables.
Here are some simple ideas for you to try out:
Batch cook the starter: soups are a perfect way to increase veggie intake and are excellent for batch cooking, they're easy to prepare and freeze well. Use them as a starter or a quick supper with some crusty bread.
Batch cook the main: jam-pack your lasagnes, stews and pies with vegetables. Even fussy eaters will gobble up their veggies when they're hidden in their favourite dish.
Batch cook the side dishes: another simple trick, roast large quantities of vegetables in one go, like broccoli, cauliflower and peppers and freeze in portions. Having different options in your freezer allows you flexibility and ensures variety in your family's diet.
Do's And Don'ts For Batch Cooking Vegetables
So, now that we've discussed how to use this strategy to increase veggie intake, let's look at some basic rules for batch cooking vegetables, plus we'll discuss which vegetables are suitable and which ones we better avoid.
Definitely do | Basic rules
Always start by washing your vegetables;
You can choose to chop and freeze your veggies raw (as long as you avoid the absolute no-no's) or prep them completely before freezing (think boiling/roasting/frying/adding them to a sauce);
Make sure to cool down your dish completely before storing and freezing it;
When using your batch, heat it through completely before serving. Depending on personal preference, you can take your batch out of the freezer in the morning and let it thaw in the fridge during the day. Or simply transfer your batch from the freezer directly into the microwave for defrosting & reheating.
Definitely do | Suitable vegetables
This is your list of best vegetables to use. They all freeze and reheat well; they keep their colour, texture, aroma and flavour.
Veggies that love a hot oven: roasted vegetables are perfect batch cooking material:
Root vegetables like carrots, parsnips, sweet potatoes and beets
Broccoli and cauliflower, they also last quite well in the fridge
Pumpkin and butternut squash, my favourite vegetable for soups
Absolute no-no's
So, which vegetables should you not freeze? Some veggies simply disintegrate when frozen, they become watery and mushy. Others develop an unpleasant aroma or bitter taste.
Avoid these vegetables for your batch cooking:
Raw courgette, cabbage and celery (although they're all fine to freeze when used cooked in a sauce or dish)
Cucumber
Lettuce and other types of delicate greens
Radishes, they lose their crisp texture and become soft once frozen
Fresh leafy herbs like basil and parsley become limp when frozen
To still save time on hectic days, you can wash and chop these veggies ahead of time and store them in the fridge.
Ready To Start Batch Cooking Vegetables?
That's your quick guide to get started. Now it's your turn!
Batch cooking vegetables will increase your daily veggie intake and ensures healthy variety in your family's diet.
But above all, it's going to save you time – something us busy parents never seem to have enough of.
So go ahead, give it a try and do share your experience. Maybe you have a great piece of advice for other busy parents, or did I miss a batch cook vegetable must-have? Let us know, we'd love to hear from you.
---
Do you know another busy parent who would enjoy this post? Share it!