Try something a bit different for breakfast. Stewed rhubarb with strawberries and mint serves a great breakfast combined with yoghurt. The sweetness of the strawberries combined with the tartness of the rhubarb is a match made in heaven. And, it's easy to prepare!
Preparation
Cut the rhubarb into 1-inch pieces and cut the strawberries in half and put them together in a small saucepan with 1/4 cup water.
Cover and bring to a boil, then decrease the heat and simmer, stirring occasionally.
When the rhubarb starts to soften, after 5 minutes add the van after about 10 minutes. Meanwhile break up large pieces of rhubarb with a wooden spoon.
Continue to simmer, covered, until the rhubarb and the strawberries are completely softened.
Remove from the heat and stir in the honey and vanilla extract. Let cool.
To serve, put 1/2 cup of yogurt in each bowl and top with a few tablespoons of the rhubarb compote. Put the mint on top.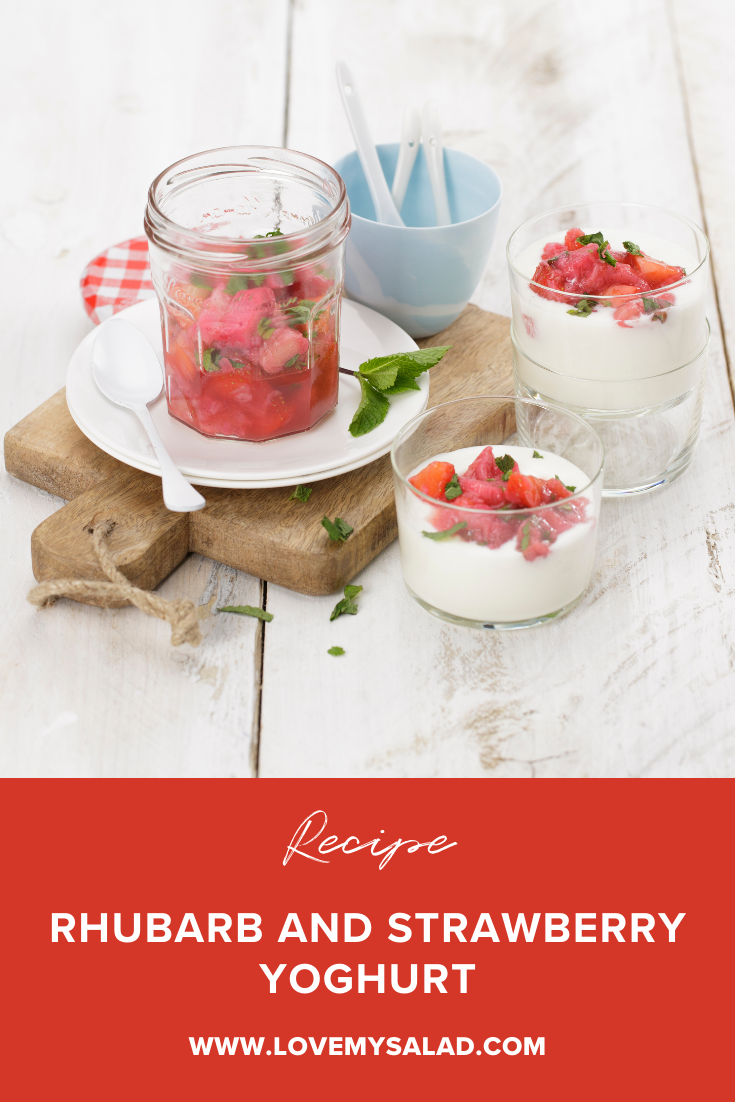 Related salads chosen by others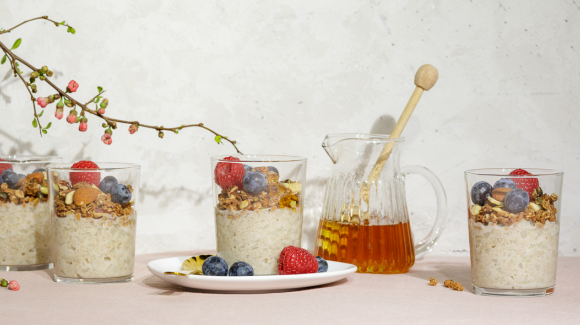 Cauliflower rice pudding with granola and blueberries
Average 3 of 5 stars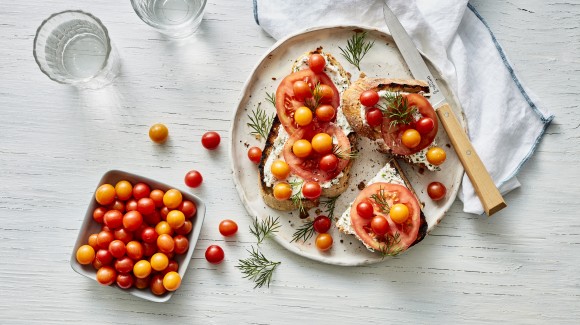 Tiny Toms bruschetta
Average 4 of 5 stars
Breakfast toast with sunny-side-up eggs and lots of greens
Average 3 of 5 stars