Quick and easy vegetarian spring rolls made with fresh herbs and vegetables and with a peanut sauce dip. Tip, use up leftover vegetables in this recipe, the possibilities are endless with these rice paper spring rolls.


Preparation
Start cutting your veggies, cut the bell pepper, cucumber and avocado julienne.
Thinly slice the mint leaves.
Prepare the dip sauce, mix all the ingredients and top with the crushed peanuts.
In a large bowl, filled with warm water. Quickly dip each rice paper in warm water for about 5 seconds.
Once vegetables and frehs mint are all laid out on rice paper and then rolled, serve immediately with the dip sauce.
Tips from the author
Do you have other veggies, like carrots, bean sprouts, lettuce or chili peppers? Let them join the spring roll party. Glass noodles are also a good addition.
If you prefer a non- vegetarian version, cooked shrimps, pulled chicken or roasted beef are a delicious addition.
Related salads chosen by others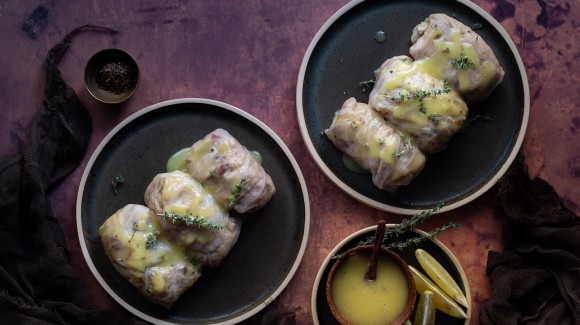 Stuffed cabbage rolls with shiitake mushrooms and rice
Average 3 of 5 stars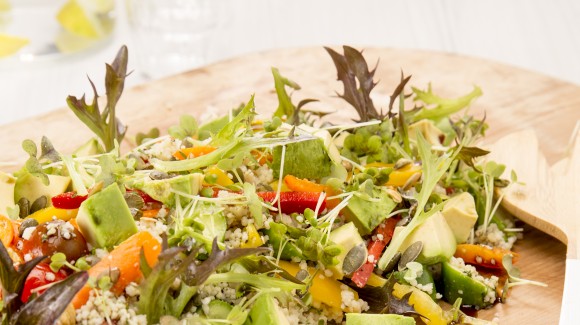 couscous salad with avocado and bell pepper
Average 3 of 5 stars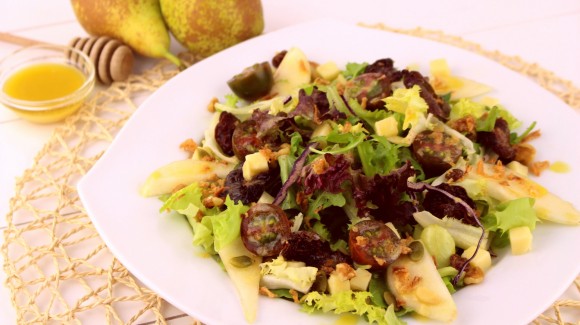 Pear, gouda, and sundried tomato salad with honey mustard vinaigrette
Average 3 of 5 stars