Romanesco is a special vegetable. It looks like a cauliflower or a broccoli, but its taste is more subtle. Romanesco is a very beautiful vegetable and a good ingredient for special dishes, like this Vegan Sunday Roast. The pickles and the gravy give this dish even more flavour. Serve it with vegan mashed potatoes and your Sunday just can't go wrong.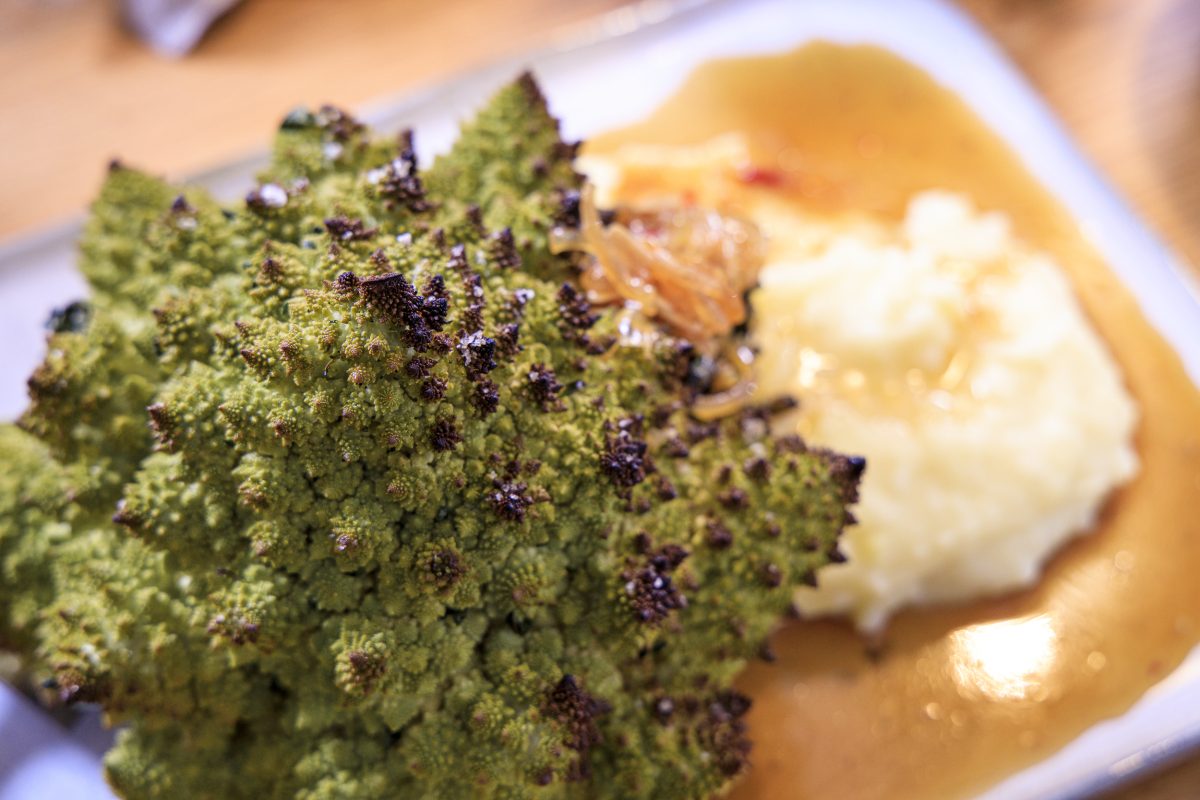 Preparation
Preparation Romanesco roast
Preheat the oven to 180 degrees.
Drizzle the Romanesco with olive oil and sprinkle with salt and pepper.
Place the Romanesco in a roasting dish and roast for about 1 hour and 20 minutes.
Preparation purple cauliflower pickle
Toast the spices in a dry pan for a few minutes. Set aside.
In a large glass jar, combine the toasted spices, vinegar, sugar, and salt.
Add the cauliflower and pour over the boiling water. Close the lid tightly and shake the jar to mix everything together and dissolve the sugar. Place the jar in the fridge overnight. The pickles will keep for 2 weeks.
Preparation onion gravy
Pour the sunflower oil in a steel pan. Fry the onion and garlic well on medium heat.
Add the remaining ingredients, turn up the heat and mix well.
Leave to simmer for a while.
To serve
Serve your Sunday Roast with the Romanesco and mashed potatoes on a plate and drizzle with gravy. Serve the pickles in a bowl next to it.
Related salads chosen by others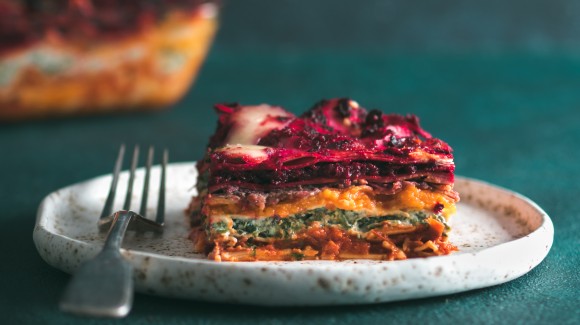 Vegetable packed rainbow lasagne
Average 3 of 5 stars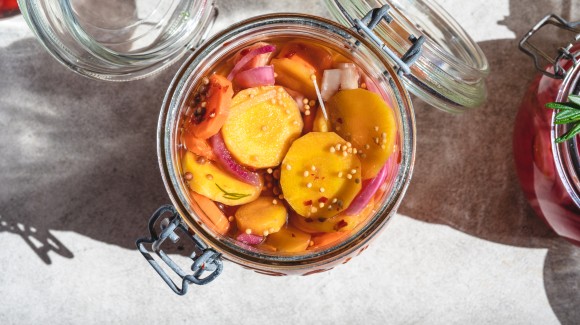 (Quick) pickled carrots with red onion, and ginger
Average 3 of 5 stars
Truss tomato and zucchini tart
Average 3 of 5 stars