Don't we all love a tasty, creamy, and crispy tuna salad? Especially when combined with soft crispy Salanova lettuce leaves, served as a sandwich with added smoky, grilled bell peppers. A great way to up your daily vegetable intake all in one sandwich!
Preparation
Drain the tuna. Chop the onion and dice the gherkins.
Mix the drained tuna in a bowl with the onion, diced gherkins, mayonnaise, yogurt, and salt and pepper. Refrigerate until ready to serve.
Remove the stem and seeds from the pepper and cut the flesh into strips.
Heat a grill pan over high heat and grill the pepper strips until they have nice grill marks.
Place the four slices of bread in front of you on your work surface and spread them with butter.
Top two of the four slices with 2 (Salanova) lettuce leaves.
Divide half of the tuna salad between each of these.
Then place the pepper strips on top.
Top with the remaining 2 slices of bread and cut the sandwiches.
Serve immediately.
Related salads chosen by others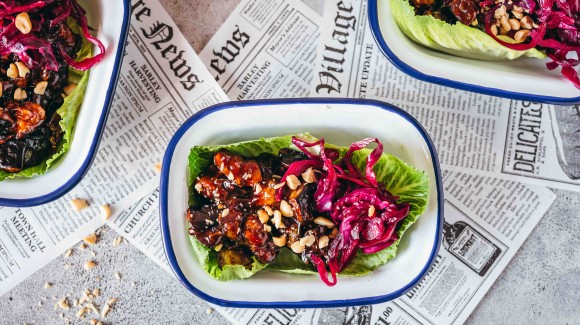 Sticky aubergine lettuce wraps
Average 3 of 5 stars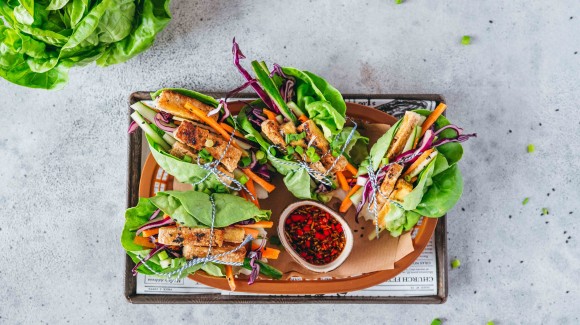 Tofu lettuce wraps
Average 3 of 5 stars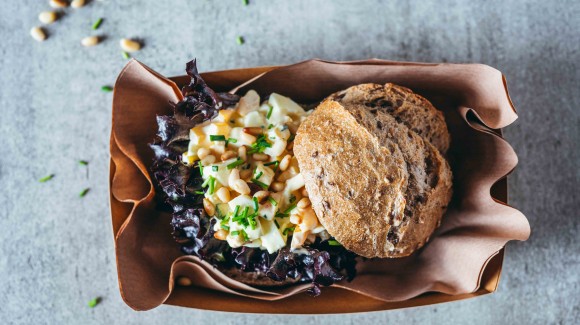 Egg salad sandwich with Lollo Rossa
Average 5 of 5 stars