Traditional greenback tomatoes are large and slightly flat in shape, ready to eat when they are still green externally with a pink blush at the base. They can be eaten red too but I prefer them green. This light and easy recipe is sure to impress.
Preparation
On a medium sized platter, layer rocket/arugula and greenback tomatoes.
Drizzle with olive oil and season to taste.
To finish, dress with anchovy swirls.
Tips from the author
This is a salad to share on large platter. It serves 4 people for tapas or a starter.
Variation: Add 4 small bocconcini balls/fresh mozzarella cheese, sliced to the salad.
As a snack: Greenback tomatoes can be sliced thickly and enjoyed with anchovies lightly drizzled with extra virgin olive oil.
Related salads chosen by others
Spanish style chorizo and tomato salad
Average 3 of 5 stars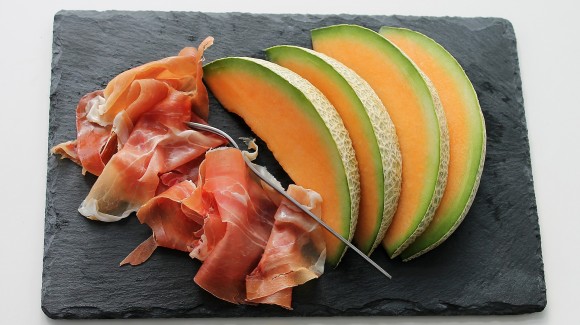 Tropical melon surprise with Jamon (Spanish ham)
Average 3 of 5 stars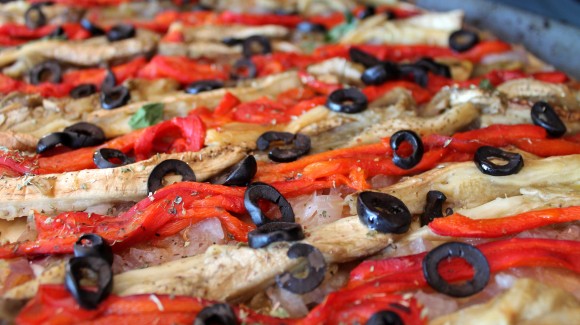 Coca recapte (Spanish flatbread with smokey grilled vegetables)
Average 3 of 5 stars