Vegetables for breakfast? Why not start your day with a portion of vegetables? As an adult you are advised to eat at least 250 grams of vegetables a day. If you struggle to eat this amount with your dinner, you can spread portions throughout the day. That's why it's a great idea to regularly eat a vegetable breakfast!
A lot of vegetables lend themselves to this, but sweet potato is a particularly easy and tasty addition. Contrary to what the name suggests, the sweet potato is not related to the potato at all. The sweet potato is a tuber vegetable and, therefore, a real vegetable. In addition, the sweet potato is packed full of vitamins, minerals, and fibre! Another good reason to choose it.
By mashing the sweet potatoes after cooking, you get a creamy structure. The sweet potato puree combined with vegan yoghurt creates a sweet and fresh taste sensation. With the addition of muesli, nuts, and fruit, you have a delicious and complete breakfast!
In this recipe I used sweet potato, but many vegetables lend themselves to a vegetable breakfast. Especially milder tasting vegetables such as pumpkin, beetroot, or spinach.
Vegetable leftovers are the ideal basis for a veggie breakfast. Just use your leftover vegetables from your evening meal for breakfast!
Preparation
Wash the sweet potatoes. Dice and boil for about 15 minutes until tender.
Meanwhile, roast the nuts.
Wash the loose fruit and, if necessary, dice. Carefully wash the mint leaves and snip a few small leaves. Keep aside until ready to use.
Drain the sweet potatoes immediately after cooking and rinse with cold water to cool the vegetables as quickly as possible.
Grate the apples.
Mash the sweet potato and the grated apple into a smooth mixture. Mix this with the yogurt. Taste and season with some lemon juice and possibly some agave syrup.
First divide the muesli in the bowls, spoon the yoghurt-vegetable mixture on top and then add the remaining ingredients (nuts, fruit, and mint leaves).
Enjoy your meal!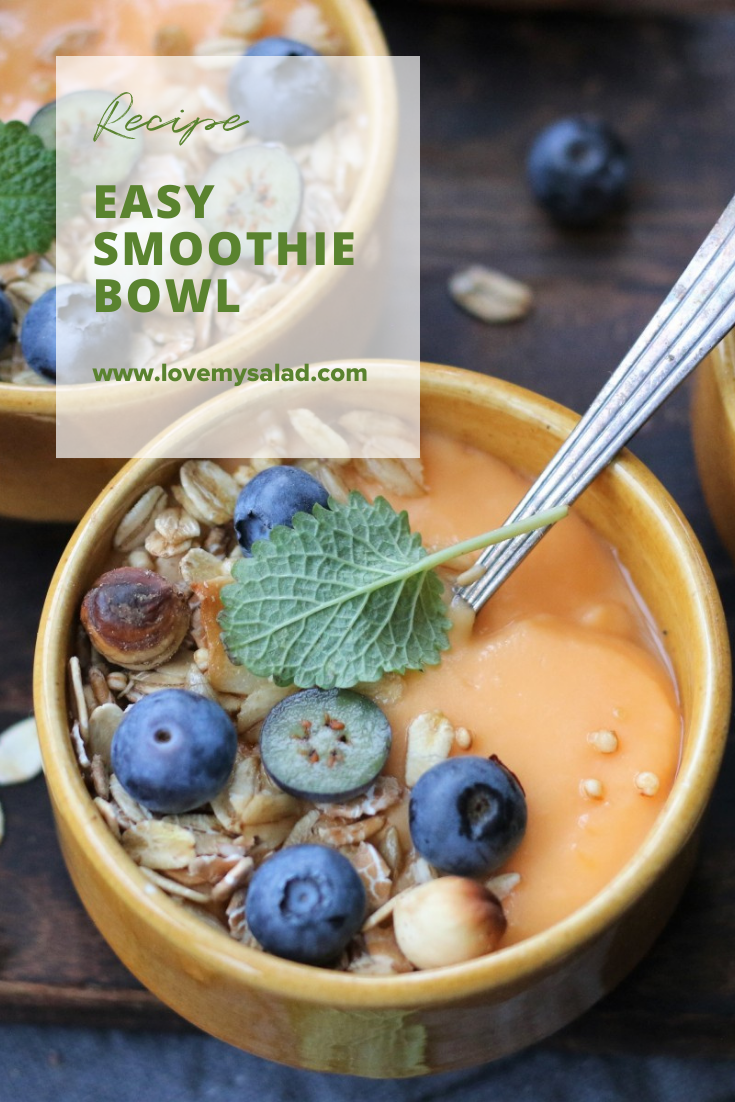 Tips from the author
With the muesli, this recipe is a breakfast dish. However, you could also have it as dessert. By leaving out the muesli and adding a blackberry sauce, for example, you create a surprising and special dessert.
Related salads chosen by others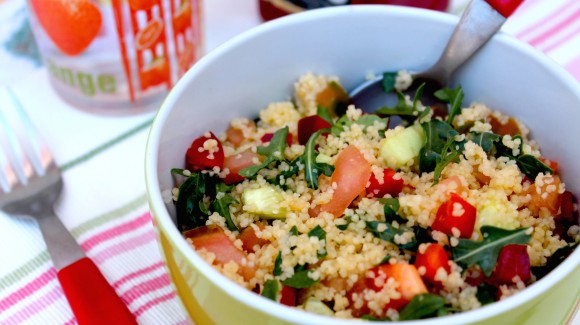 Couscous and fresh rocket salad
Average 3 of 5 stars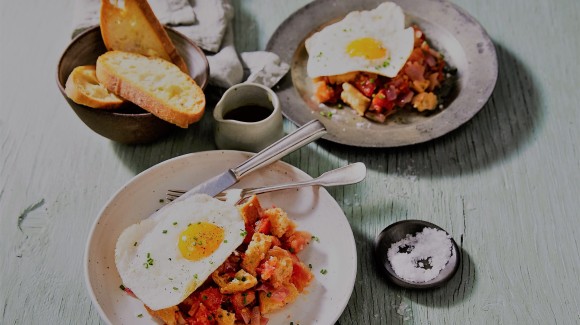 Breakfast Bake with Eggs
Average 3 of 5 stars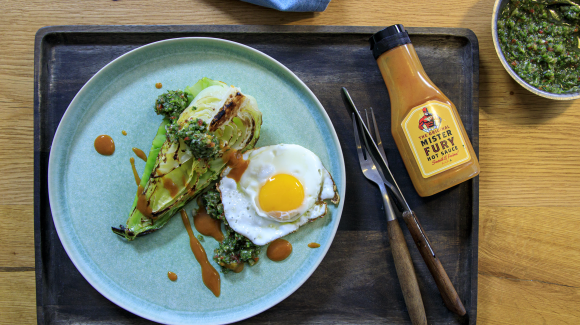 Roasted cabbage wedges with jalapeño salsa verde and fried egg
Average 3 of 5 stars