Greens for breakfast? Yes, please! Jumpstart your day with a hearty breakfast of eggs on toast, topped with a stack of fresh vegetables. This recipe is bursting with greens: baby spinach, snow peas and cucumber.
Preparation
In a medium skillet, heat butter or oil. Crack 2 eggs into the pan and season with salt and pepper. Reduce the heat to medium and cook until the whites are set but the yolks are runny, about 2 minutes. We like our eggs sunny side up, but poached, scrambled, whatever your preference, is also a delicious option.
While the eggs are cooking, toast the bread.
Snow peas are a crunchy and delicious vegetable, and take just seconds to cook. Fill a medium saucepan with water, add a pinch of salt and bring to the boil. Toss the snow peas into the water for only for 30 - 45 seconds. Drain the peas in a colander.
Put the baby spinach leaves on the toasted bread, add the snow peas and slices of cucumber. Topped with the eggs for a delicious, satisfying breakfast.
Tips from the author
Add smoked salmon or grilled chicken for an even more fulfilling breakfast.
Related salads chosen by others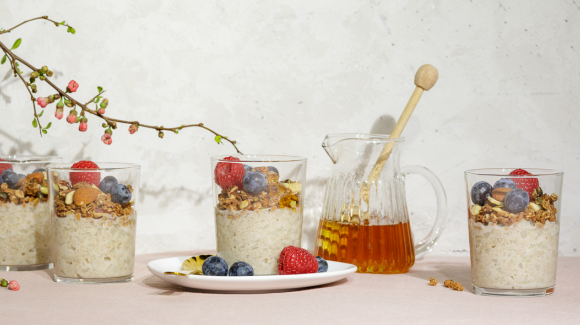 Cauliflower rice pudding with granola and blueberries
Average 3 of 5 stars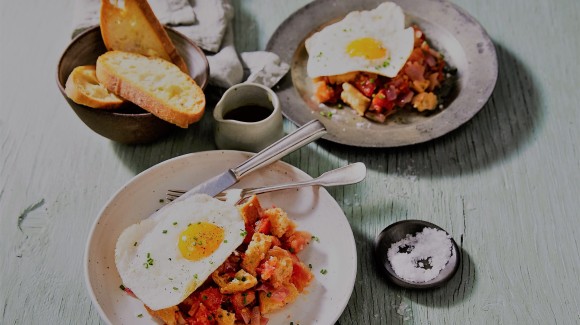 Breakfast Bake with Eggs
Average 3 of 5 stars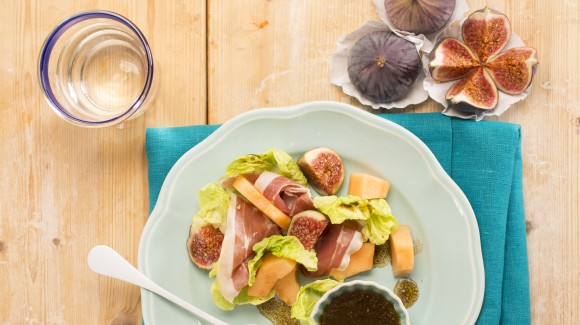 Melon salad with romaine lettuce, figs, prosciutto and balsamic dressing
Average 3 of 5 stars