Need something refreshing? What about lemonade with fresh fruit like watermelon, strawberries and blueberries?
Preparation
My favorite combination is strawberries with basil, cucumber, mint, peach and raspberries - but you can combine your flavoured water with any fruit!
Choose the fruit and herbs for your drink and add them to 1.5 L of water. To get the best flavour from the herbs, it's best to crack the leaves before using. Cut the larger fruits into slices or chunks, but pop smaller fruits like raspberries and blueberries straight into the jug. Citris fruits add extra freshness, so squeeze the juice of half a lemon or orange into the water. Cut the other half of the fruit into slices and add to the mixture.
Leave the mixture in the fridge for at least half to cool and so the herbs and fruit can infuse into the water.
Related salads chosen by others
Colourful tomato salad with coriander vinaigrette
Average 3 of 5 stars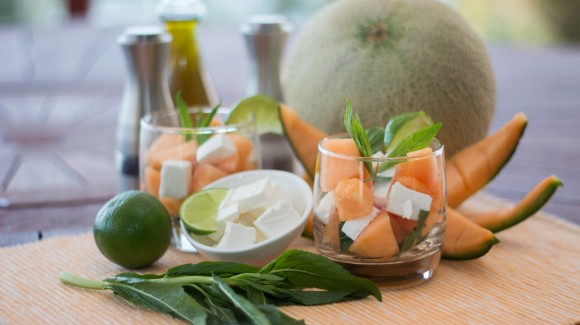 Summer salad with melon, mint and feta
Average 3 of 5 stars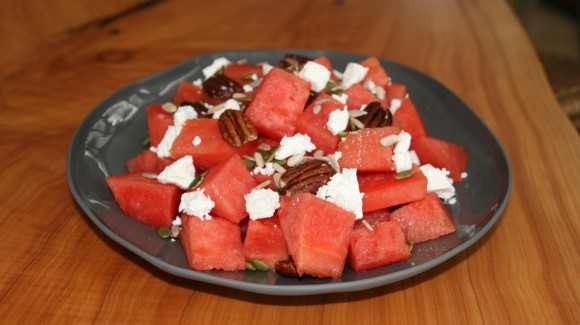 Watermelon and feta salad
Average 3 of 5 stars