This melon salad with mango, cucumber and feta is both refreshing and colourful. Melon is great in sweet fruit salads and desserts, but we prefer it in a savoury salad, like this one, fresh, full of flavour and a crunchy texture.
Preparation
Thinly shave the cucumber in ribbons.
Cut the melon in halves, remove the seeds and cut into small chunks.
Peel the mango and cut in small dices.
Gently combine cucumber, melon and mango in a salad bowl, sprinkle the fresh lemon juice and olive oil over the melon salad and carefully mix the ingredients together.
Divide the melon salad over the plates and put some crumbled feta over each salad and a sprig of fresh mint.
Related salads chosen by others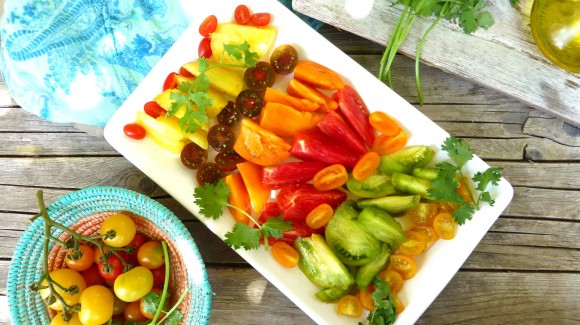 Colourful tomato salad with coriander vinaigrette
85 People like this recipe
Summer lemonades
6 People like this recipe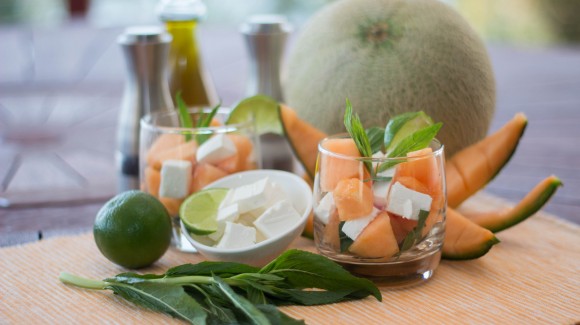 Summer salad with melon, mint and feta
81 People like this recipe