It's melon season, so let's make melon ice-cream! There are few flavours more refreshing than that of melon, so it's the perfect ingredient for making ice-cream. Because melons have different colours you can create these wonderful striped popsicles. In the ingredient list we selected some melons, but you can use any melon of your choice.
Preparation
Heat the sugar with 200 ml of water until the sugar crystals are completely dissolved. Allow to cool. Mash the pulp of the different melons separately, starting with the watermelon. Pour 50 ml sugar syrup with each type of melon puree.

Divide the watermelon puree over the popsicles. Let the puree freeze for 45 min. Meanwhile, blend the cantaloupe puree, spread over the popsicles and allow to harden in 45 minutes. Repeat with the rest of the melon varieties. Finally, insert the popsicle sticks, and then freeze for at least 6 hours, or overnight.
Related salads chosen by others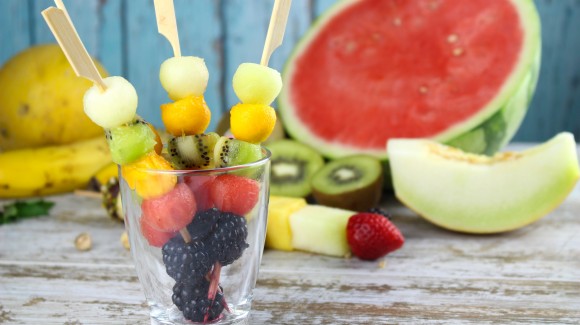 Refreshing fruit kebabs for parties
Average 3 of 5 stars
Watermelon and feta salad
Average 3 of 5 stars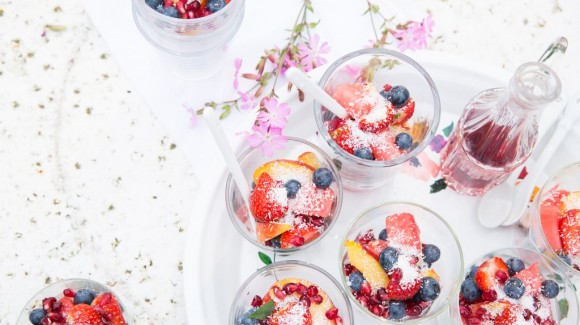 Watermelon salad with nectarine and grated coconut
Average 3 of 5 stars