Before it gets too cold, why don't you try these mouth-watering bite sized snacks of cherry tomato and watermelon?
This recipe comes from Spain, and as expected it reflects Spain's extensive history with many cultural influences which has led to a unique cuisine.
Preparation
Cut the watermelon into slices 1.5 to 2 cm thick.
Remove the skin (and seeds) and cut slices into neat cubes (1.5 x 1.5 cm approx).
Cut the cherry tomatoes lengthwise into two.
Transfer the cherry tomatoes and the cubes of watermelon to a large bowl, pour in the olive oil and sprinkle sea salt over the fruits. Mix gently.
Take a cube of watermelon, put a mint leaf on top and place half a cherry tomato on the mint leaf and then fasten together with a cocktail stick.
Tips from the author
And, that's it! Simple, yet a sure winner for your next party.
Related salads chosen by others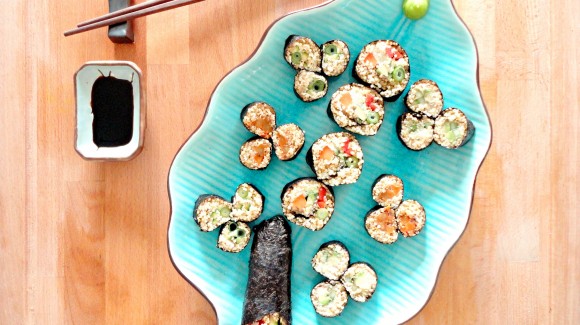 Vegetable sushi with quinoa
Average 3 of 5 stars
Pointed cabbage cocktail
Average 3 of 5 stars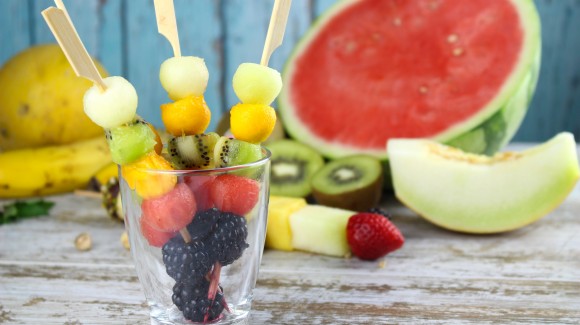 Refreshing fruit brochettes
Average 3 of 5 stars