Head to your nearest Japanese restaurant and you'll likely find tempura vegetables on the menu. This Japanese favourite turns vegetables into irresistibly crispy snacks without losing the fresh factor. The result is an elegant and juicy mix of colours and flavours, perfect for sharing at the start of your meal.
If the idea of replicating tempura sounds daunting, rest assured, making this dish at home is easier than you think. Getting the crispy batter just right can take some practice, but it's worth the effort when you end up with tempura that balances freshness with refined crispiness.
To help you make restaurant quality tempura vegetables, here are some tips from Japanese restaurant, Kobe Jones:
Use fresh-bought, seasonal produce to retain the natural flavour of the dish.
For those starting out, root vegetables of all varieties fry consistently well in hot oil.
Mushrooms, pepper (capsicum) and eggplant also work well, adding splashes of colour and variety to a tempura selection.
Preparation
Place asparagus, cauliflower florets and beans into a pot of boiling water, blanch for 30 seconds.
Immediately transfer vegetables into a bowl of ice water to stop the cooking process. Drain and leave to dry on paper towels.
In a large bowl, whisk together flour, baking powder and sesame oil. Gradually and gently whisk in 2, 1/2 cups soda water, being careful not to over mix. The batter should have some lumps in the mixture.
Heat the oil in a wok and fry vegetables in batches using chopsticks or tongs. Cook vegetables for 2 minutes each batch, turning occasionally. Vegetables should come out looking crispy and slightly golden.
Transfer fried vegetables onto paper towels to drain.
Serve with a light soy sauce or a nice creamy truffle mayonaise and capers.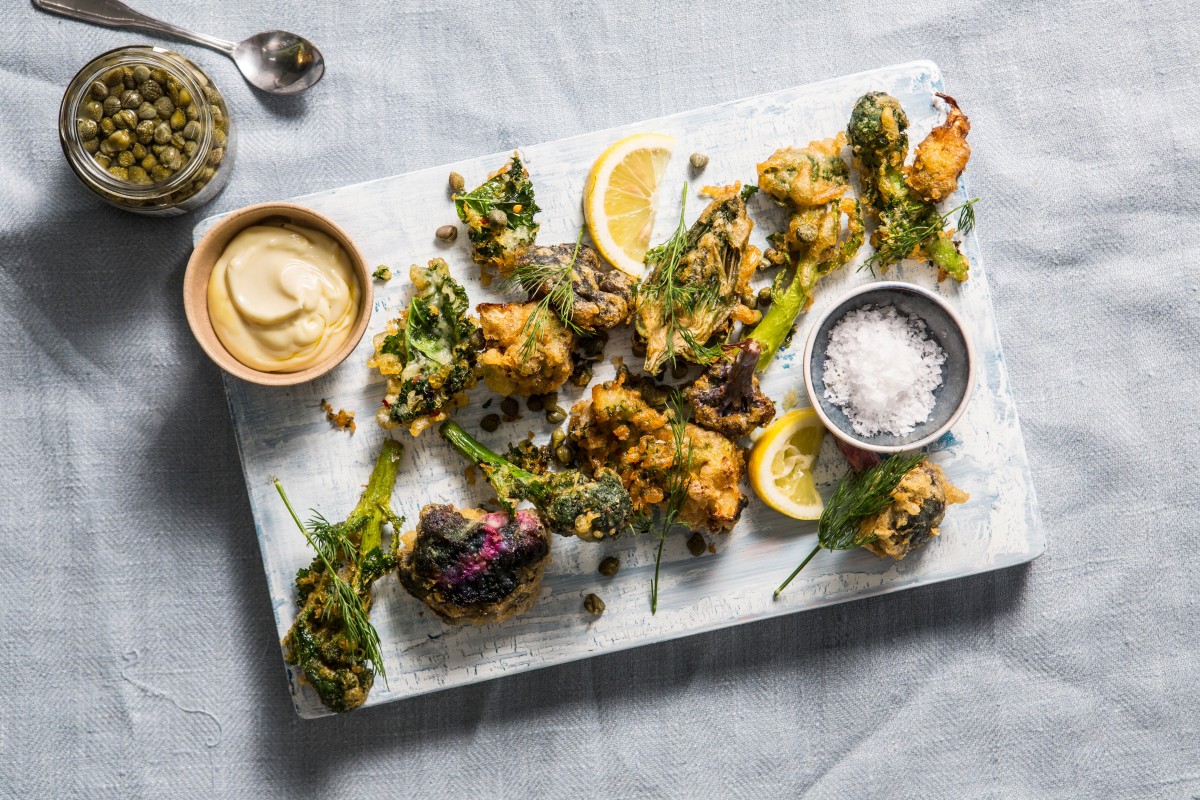 Tips from the author
In this recipe we use asparagus, cauliflower florets and green beans, however the vegetable possibilities are wide open. The fun of tempura lies in its versatility, so have a go at flexing your creativity and experiment with different veggies. Some other great options are: mushrooms, kale leaves, leek rings, onion rings and broccoli.
This recipe is part of this month's theme, celebrating perfect Christmas side dishes. Click here for more seasonal delights.