These lettuce leaves leaves filled with quinoa, goat's cheese, fruit and green herbs are delicious and bursting with flavour.
Preparation
Cook the quinoa according to the instructions on the pack, then stir in the olive oil.
Slice off the top and bottom of the orange and place it upright on a chopping board. Remove the skin from the flesh by cutting from top to bottom. Ensure that you also remove the white pith. Hold the orange in your hand and cut around the segments close to the membranes on both sides so you end up with segments without peel and membranes.
Stir in the orange segments, the pear cubes, the mint, the rocket and the goat's cheese with the quinoa.
Fill the lettuce leaves with the quinoa mix and sprinkle with a little salt and pepper to taste.
Related salads chosen by others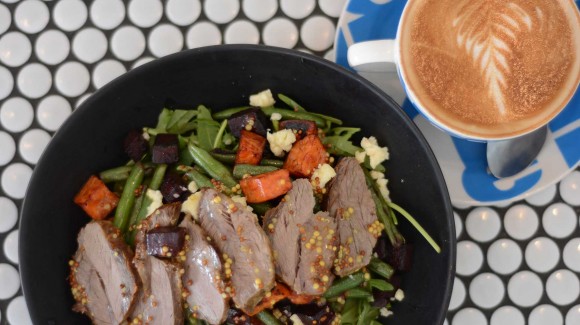 Warm sweet potato and lamb salad
Average 3 of 5 stars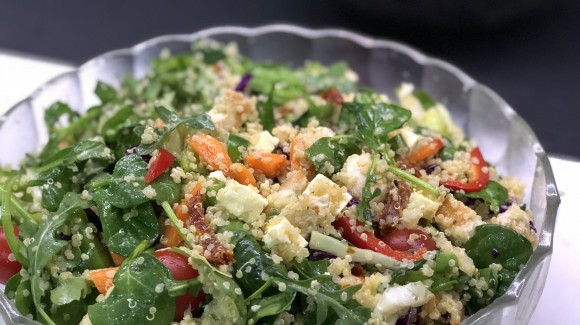 Colourful vegetable and quinoa salad
Average 3 of 5 stars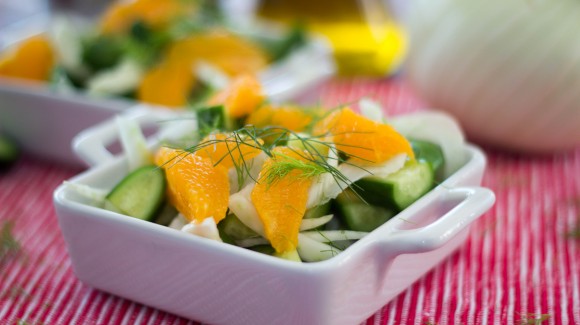 Fall in love with fennel salads
Average 3 of 5 stars