Roasted eggplant and garlic is tossed with chickpeas in this Mediterranean salad with tomatoes and fresh parsley.
Preparation
Preheat oven to 220ºC. Cut eggplant into dices, place in a bowl, drizzle over olive oil, vinegar, cumin, garlic and season.
Place in the oven, after 15 minutes add the tomatoes and bake for 10- 15 minutes more until the eggplant is tender.
Allow the eggplant and tomatoes to cool slightly and leave at room temperature in a large bowl.
Drain the chickpeas in a colander and mix together with the parsley and harissa through the eggplant and tomato mixture.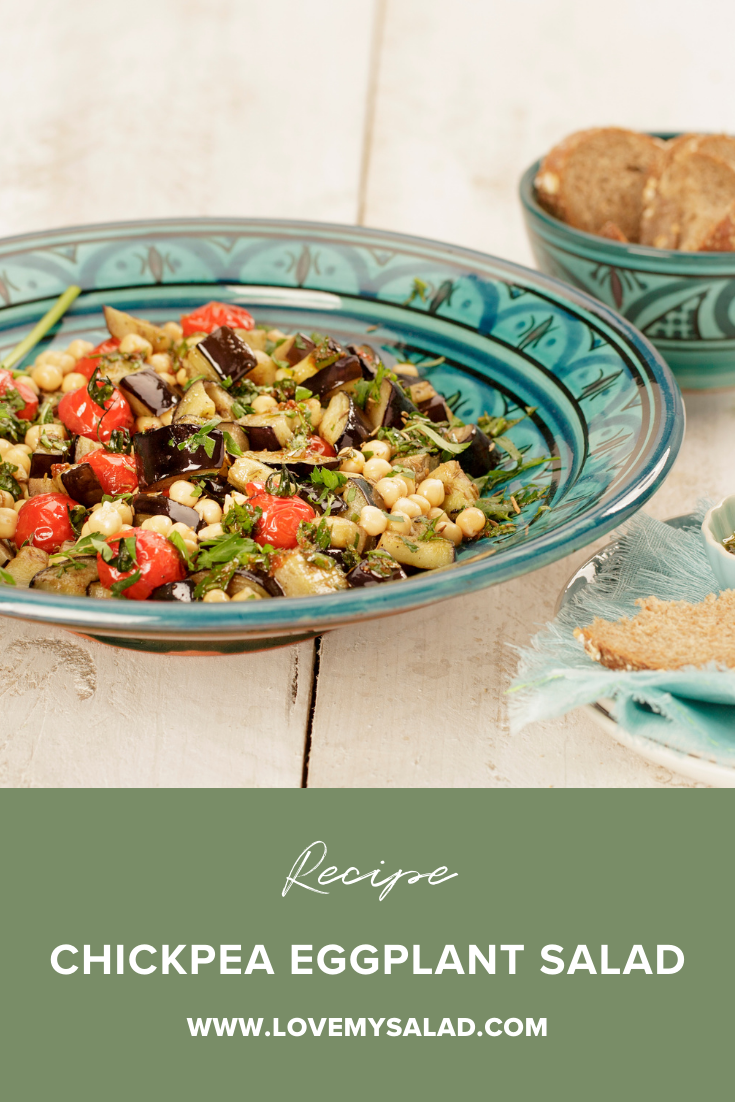 Related salads chosen by others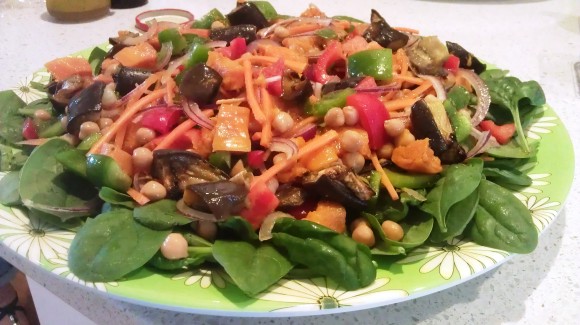 Roasted pumpkin, eggplant and chick pea salad
Average 3 of 5 stars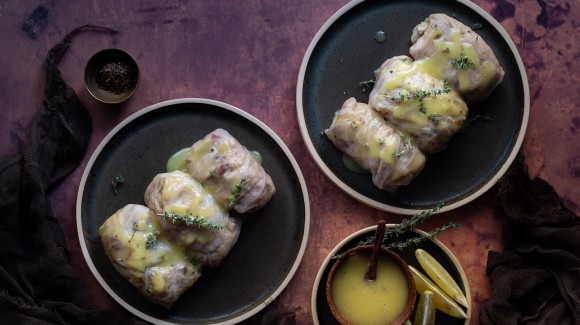 Stuffed cabbage rolls with shiitake mushrooms and rice
Average 3 of 5 stars
Carrot and celery lentil salad with mint and coriander
Average 3 of 5 stars