We all know and appreciate a good egg salad sandwich. But have you discovered this twist? Replace some eggs with yellow bell peppers. The colour matches perfectly, adding a fresh, crunchy note to your salad, plus upping your daily vegetable intake. The yellow egg salad combines beautifully with the deep dark colour of the Lollo Rossa. A feast for the eyes as well! Combined with this gorgeous lettuce, this egg salad sandwich with a twist is so delicious, you simply must try it!
Preparation
Boil the eggs until hard. Then peel and chop them finely. Remove the stem and seeds from the pepper and dice the flesh. Cut the chives as finely as possible.
In a frying pan with a little oil, fry the pine nuts until golden brown.
In a large bowl, mix the curry powder with the yogurt, mayonnaise, eggs, bell pepper, and half the chives and pine nuts. Season the egg salad with salt and pepper.
Slice the buns in half and place a lettuce leaf on both lower halves. Divide the egg salad over these. Garnish with the rest of the pine nuts and chives.
Place the top halves on the buns and your done, the egg salad sandwich with Lollo Rossa is ready to be served!
Related salads chosen by others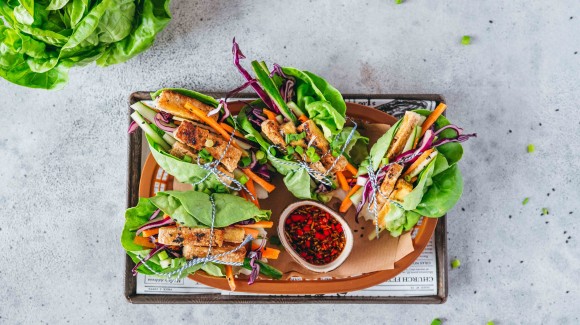 Tofu lettuce wraps
Average 3 of 5 stars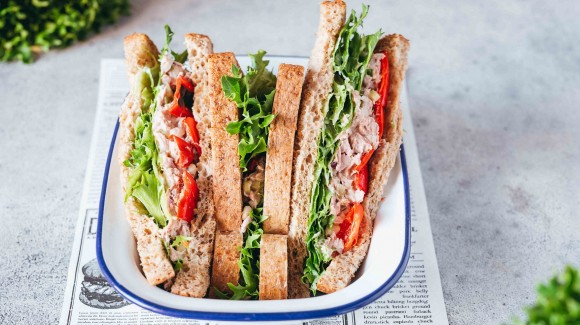 Tuna salad sandwich with grilled peppers
Average 3 of 5 stars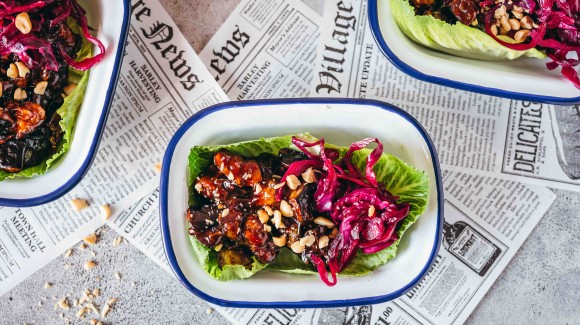 Sticky aubergine lettuce wraps
Average 4 of 5 stars