This surprising vegetarian breakfast is the perfect way to start your day. It's both filling and healthy. You would think this cauliflower rice pudding would taste like cauliflower, but nothing is further from the truth. The cauliflower absorbs the taste of sweet honey, coconut milk and cinnamon powder, so it tastes like a delicious cake. The granola adds crunch and the blueberries tartness. Delicious! It also adds a fun touch to a festive brunch.
You can serve this breakfast hot or cold. We find lukewarm tastes the best. If you're going to eat the cauliflower rice pudding cold, add the granola and fresh fruit just before serving.
Preparation
Bring the cauliflower rice with coconut milk and almond milk to the boil. Cook the cauliflower rice until tender (about 7- 8 minutes).
Allow to cool (at least half an hour).
Beat an egg and mix it with the cooled cauliflower rice, gently bring to the boil, along with the cinnamon powder and honey, until the mixture thickens (about 5 minutes).
Dish the pudding (preferably warm, because then it is best) into attractive small serving glasses, top with granola and blueberries.
You can also store the pudding in the fridge to enjoy later (max. 2 days).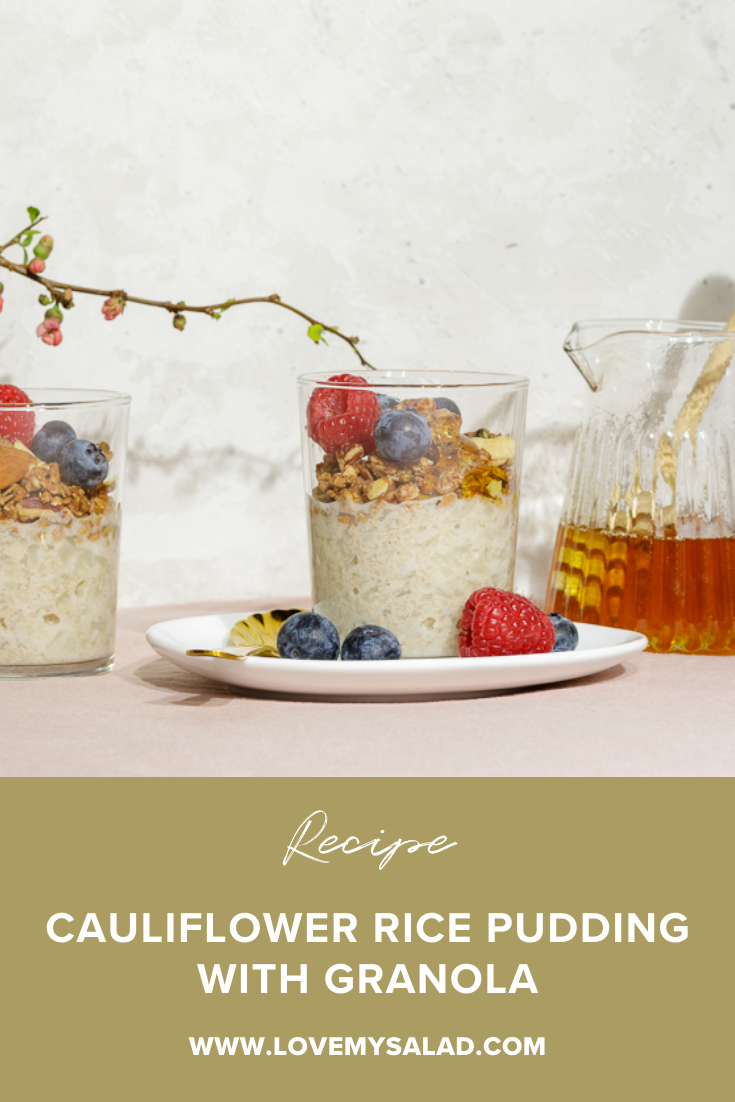 Related salads chosen by others
Vegetarian mini quiches
Average 3 of 5 stars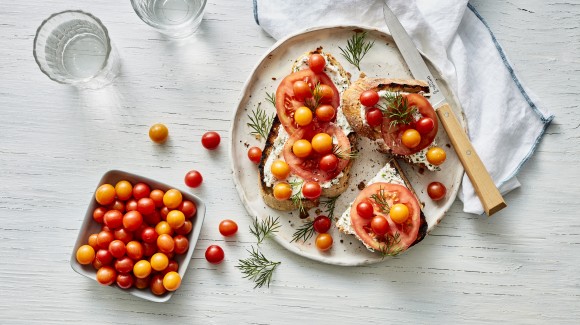 Tiny Toms bruschetta
Average 3 of 5 stars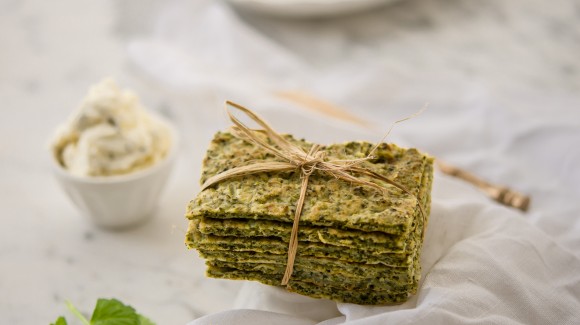 Broccoli flatbread
Average 3 of 5 stars