This is a delicious warm salad creating a mouth watering combination between lettuce and meat, but more important... the dressing will give the finishing touch!
Preparation
Heat fry pan and pan-fry chicken breast each side until cooked through and golden on outside. Set aside to rest, season with pepper, after 5 mins slice chicken. An fry bread cubes until golden brown. Pan fry bacon, then cut into pieces. To make the dressing, place all the dressing ingredients in a processor and mix until combined. In a large bowl, place baby Cos leaves, bacon, dressing mixture and mix until all ingredients are lightly coated. Place on plate, sprinkle with Parmesan cheese and croutons. Place sliced chicken on top of salad.
Tips from the author
This salad recipe is shared by Houston's Farm, Tasmania Australia and was made for 4 people to share.
Related salads chosen by others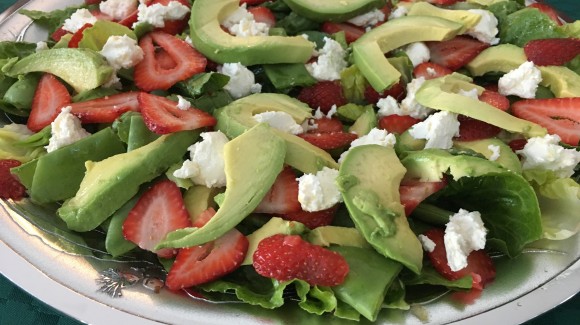 Aussie Christmas salad
Average 3 of 5 stars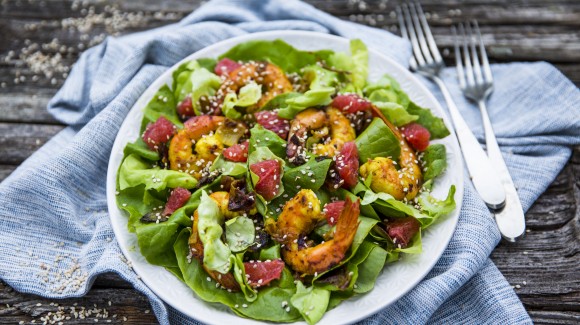 Spicy shrimp salad with pink grapefruit and sesame seeds
Average 3 of 5 stars
Refreshing lemonades
Average 3 of 5 stars